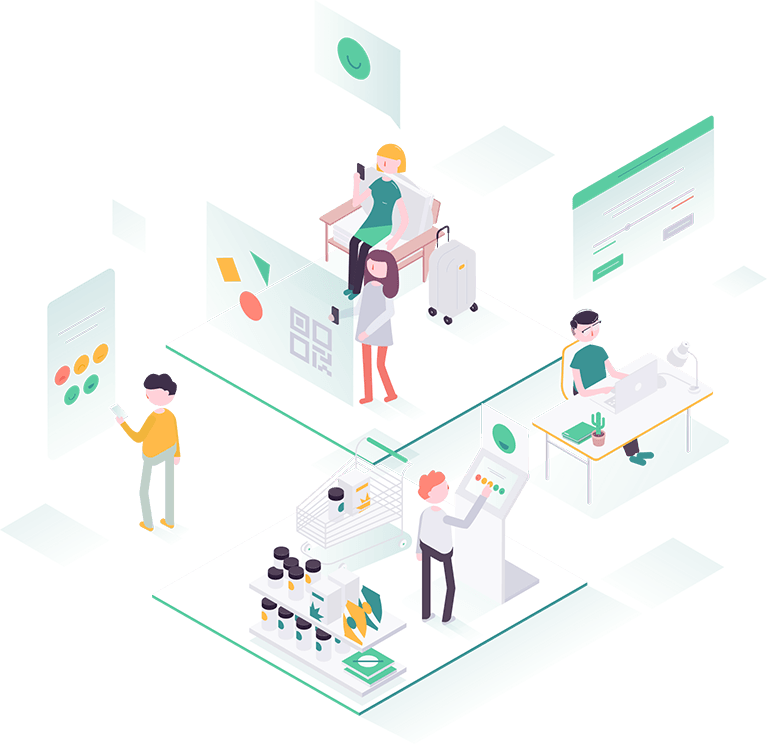 Deliver superior customer experiences
Capture Customer Experiences

Use a wide range of feedback channels, from our own feedback terminals, to email, links, QR codes and many more.

Increase Customer Satisfaction

Measure customer satisfaction and know exactly which areas need improvement.

Reduce Customer Churn

Use customer insights to deliver superior experiences, decrease customer churn and accelerate revenue growth.
Build, distribute and analyze surveys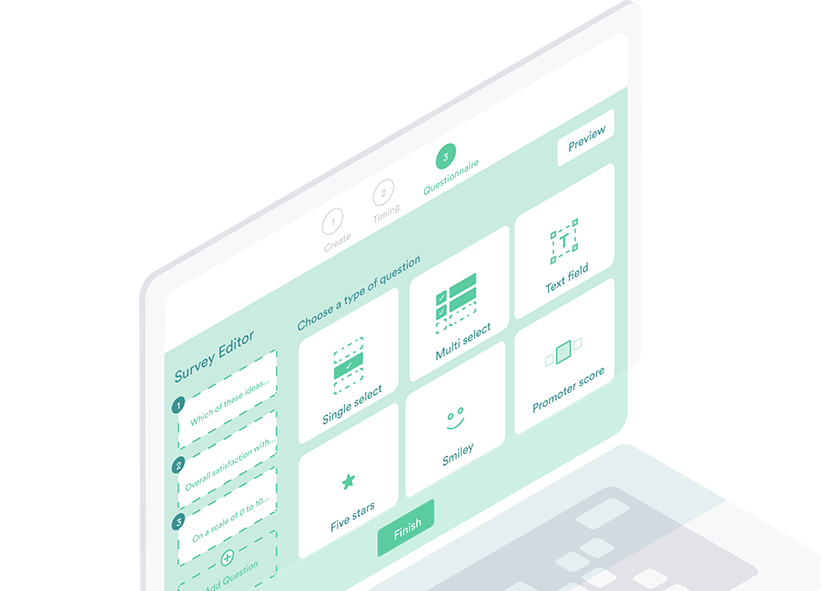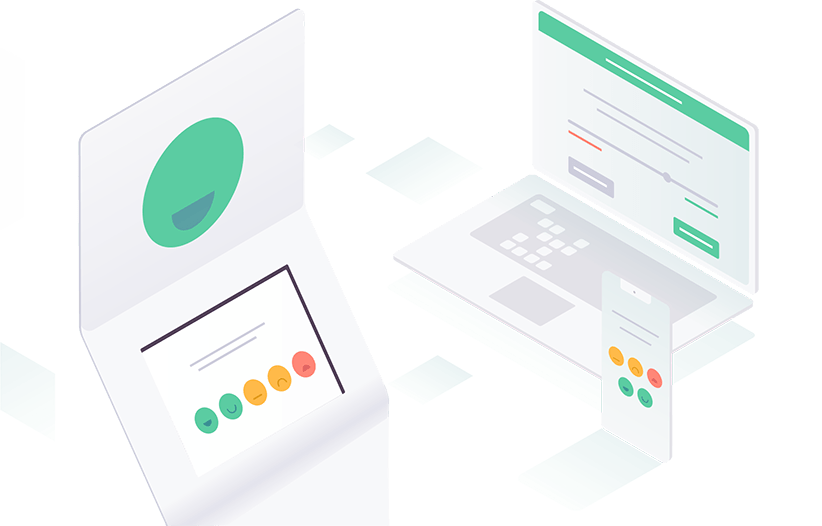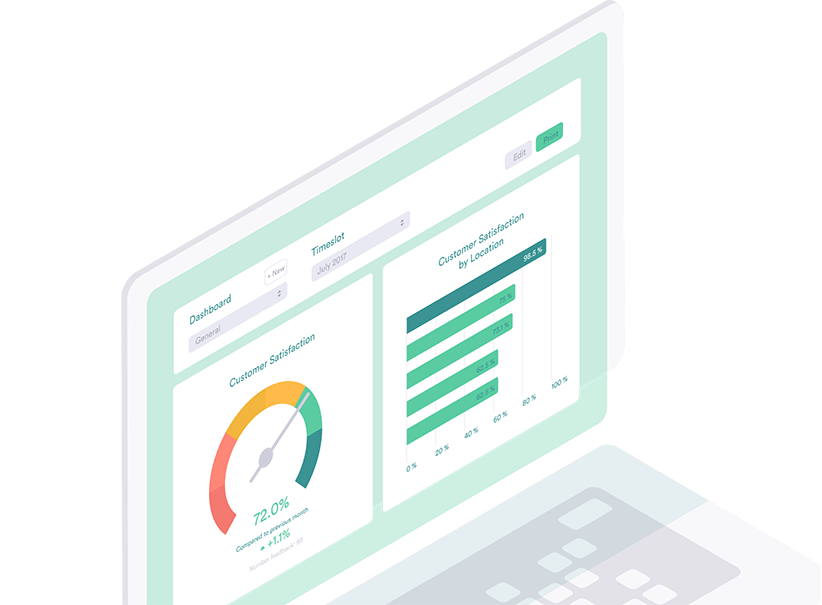 Collect meaningful feedback at key customer touchpoints
Customer Success Surveys
Improve your customer lifetime value
Making your customers as successful as possible is key to building a healthy and growing business. Successful customers not only stick to your product or service, they are also happy to spread the word about your company.
This is why it is crucial to measure customer satisfaction and customer loyalty through metrics like the Net Promoter Score (NPS). Measuring metrics like satisfaction and word-of-mouth lets you keep an overview of your customer relationships and more importantly, enables you to predict and prevent customer churn.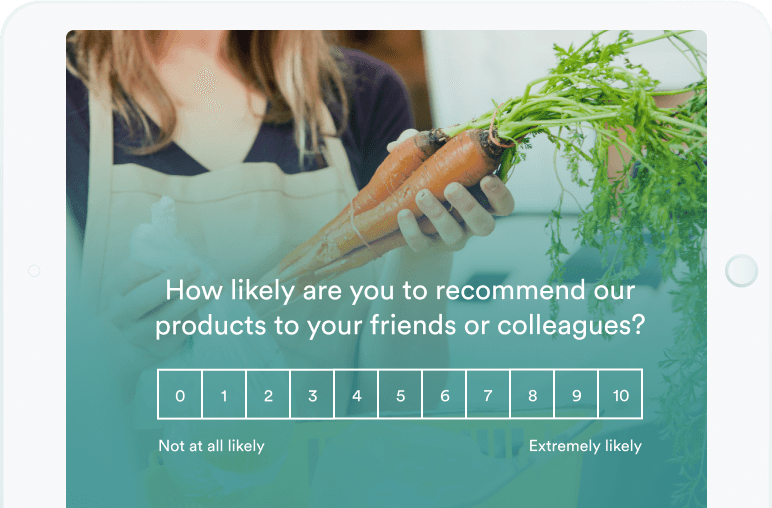 Customer Service Surveys
Monitor service quality
Improved service quality is correlated with profitability and long-term economic competitiveness. In simpler terms, happy customers and good customer relationships are a key ingredient for becoming a market leader.
Metrics like CSAT (Customer Satisfaction) and NPS (Net Promoter Score) are industry standards to accurately measure overall satisfaction with customer service. These metrics combined with feedback collected from more specific questions let you know exactly which customer service areas need improvement.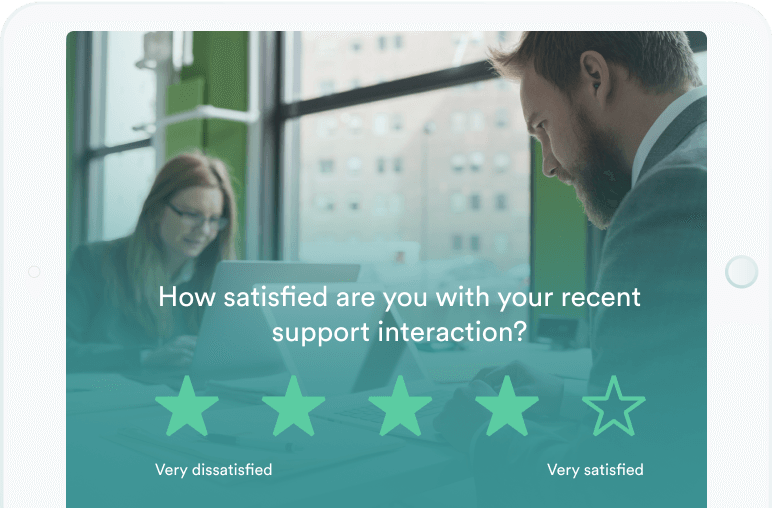 Sales Surveys
Level up your sales organization
Collecting relevant feedback at every step of your customer's buying journey can greatly enhance sales performance. With every won and lost customer, your sales force becomes more knowledgeable and more successful.
Measuring customer satisfaction as well as gaining insights into why customers have been won or lost will tell your sales team what approaches work best and significantly improve their win rates.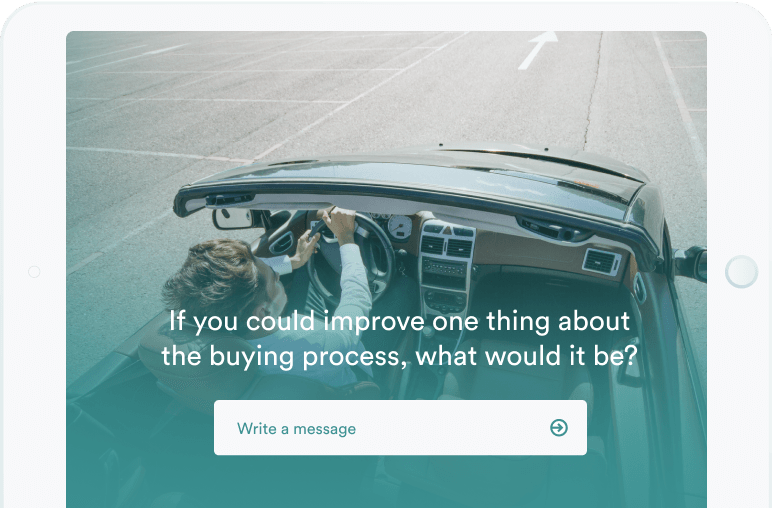 Product Feedback Surveys
Know what customers think about your product
Your product is the core of your business that has the most interactions with your customers. Therefore, product quality and product design are the cornerstones of customer experience.
Measuring product quality, likelihood to recommend or user experience lets you inform your product development. This data-driven approach will not only lead to more clarity of how your product is perceived, but will ultimately let you prioritize the most important features and fix product defects faster.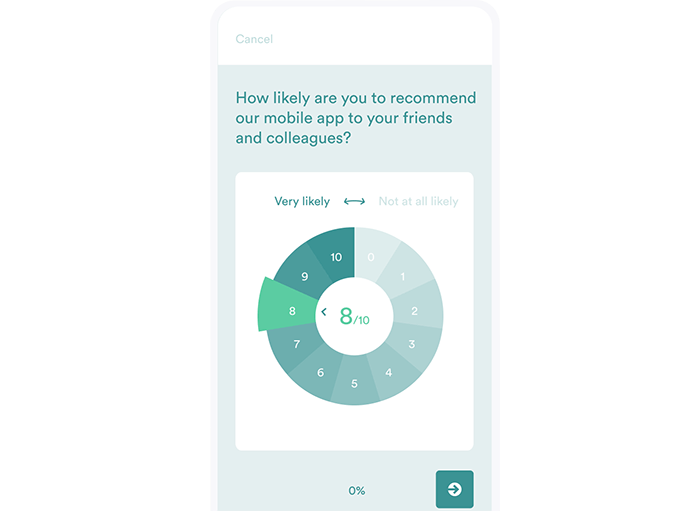 Marketing Surveys
Do market research like a pro
Marketing surveys are a powerful instrument to get a better picture of who your customers are, what they think about your product or service, and what preferences they have.
With the insights gained from marketing surveys, you are able to base your marketing campaigns and strategies on actual research, create your ideal personas, and survey aspects like brand perception or buying behavior. Thus, giving you all the data you need to scaling your marketing activities profitbably.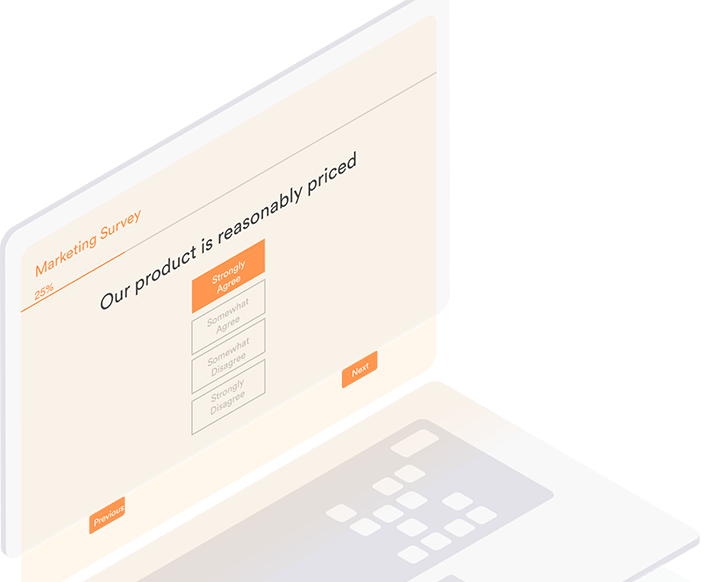 Conference Feedback Surveys
Collect feedback on conferences and events
Conferences and other events that require a lot of planning and organizing can benefit greatly from attendee feedback surveys, either before, during or after the event.
With conference surveys you can measure overall satisfaction, rate speakers and talks, collect feedback on service quality, or simply get to know your audience better. All these insights let you significantly increase the impact of your next conferences and other events.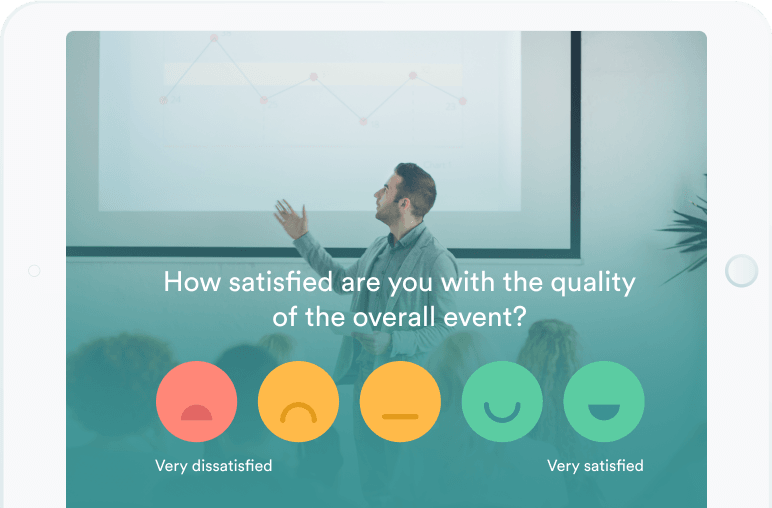 Choose your customer feedback channel
Every company is different. Choose which feedback channel works best for you.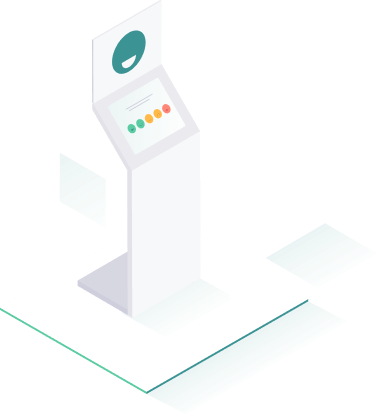 Feedback Terminal
Get feedback right at the point of experience
Push surveys to your terminals – just one click from your account
Unobtrusive feedback pull - no push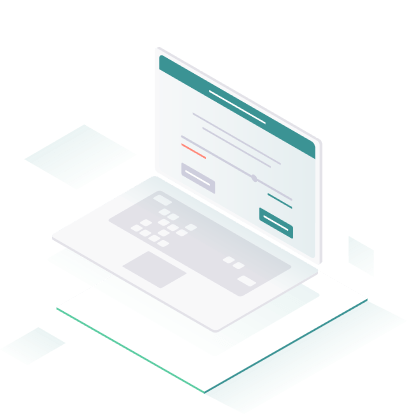 Web Surveys
Distribute your surveys via email or share them as a link
Full flexibility: Embed surveys on your own websites
Gather feedback offline with QR codes that link to surveys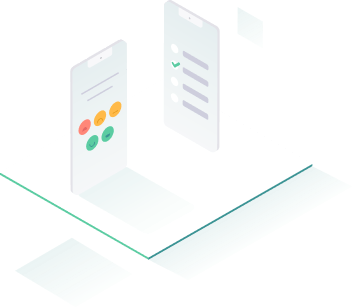 Optimized for Mobile
Collect feedback from your customers on the go
All surveys are designed to be completely responsive
Customers should have the best experience – on all devices
All the data you need in
one dashboard
Dive deep into customer feedback and get valuable insights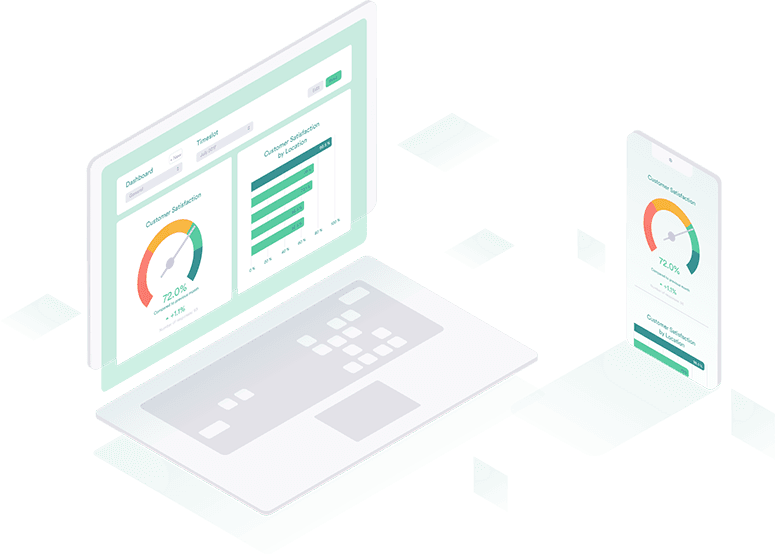 Monitor NPS, CSAT metrics or your custom KPIs in one dashboard

Segment results by your company locations

Benchmark yourself against your industry
Pick your industry
We've got you covered
Airlines & Transportation

Academic Institutions

Financial Services

Healthcare

Automotive

Retail

Gastronomy

Government

Tourism
Our clients
You're in good company
Request a demo

now and see how
Honestly will grow your business