"Our people are our greatest asset"
Recruitment is an active process. Building a great team is high on the priority list for almost every company. A company cannot just simply throw their doors open and hope that good talent will find their way to you. Recruiting the right candidate is more than just looking for the best resume out of the bunch. And it's getting more competitive as baby boomers retire and millennials and Gen X start looking for that perfect job.
Recruitment is about selecting the best candidate for the position they are applying for. After all, you wouldn't want just anybody filling that position that has been empty for a while now, right? Employee recruitment has become rigorous in the last couple of years. With the new generation of millennials, companies have increased their ways of employee recruitment towards them. "Content is King" is the mantra of the marketing world with respect to keeping and getting the attention of customers. And the same applies to job seekers.
According to an article by Inc Magazine, the rise of the "sophisticated job seeker" is disrupting recruiting. The employee your organization hires should be an asset and great addition to the team and company culture. Don't risk and waste time recruiting someone who will be out of the door within a few months.
With that in mind, read on to discover 3 fresh ways on how to improve your employee recruitment tactics!
1. Cultivate your Employer Branding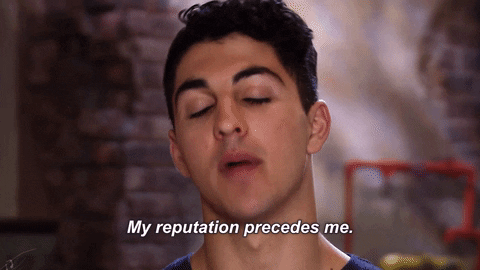 A friendly reminder to employers: job seekers do care about your company's reputation. According to CR Magazine and Allegis Talent2, 75% of people wouldn't work for a company with a bad reputation even if they were unemployed (and if they would, they would require a significantly higher salary.)
"Even those that don't have a job still want a job where they can look themselves in the mirror and know they are doing good," says Richard Crespin, the chairman of the COMMIT!Forum, a Corporate Responsibility Magazine conference.
But what constitutes a bad behavior on the part of the company? Let's take a look at Uber. If you're not familiar with it, Uber is a ride-share service that allows you to order a taxi from your phone (via app or text message)
Truth: Uber (and other ride-sharing apps) has certainly made a huge difference in our lives. But we cannot ignore some of their controversial stories and poor PR strategies that have been the talk of town. From the #DeleteUber campaign during an executive order barring refugees and visa holders from seven countries from entering the United States to CEO Travis Kalanick resigning amid mounting scandals, Uber's recruitment process is harsh and strenuous as well.
Candidates that have applied for jobs at Uber, especially operations, manager and marketing manager positions, say the recruitment process was very lengthy and difficult. If you think you stink at analytical thinking and math, Uber may not be the best place for you. And if you're the type of person who cannot handle time pressure well, you may just look somewhere else for a job.
One person who interviewed with Uber in January of 2010, described the 7-week process on Glassdoor. The interview started with a handful of phone interviews, creative tests that could be completed more or less like leisure. He was finally offered a position as marketing manager but described the creative assignment as a "beast."
"It's five sections of copy, idea generating, and brand matching. It's absolutely comprehensive and legitimately asks for no fewer than three fresh ideas for Uber with an additional section telling you to list EVERY MARKETING IDEA YOU HAVE," the candidate writes on Glassdoor. "The sections you need to be prepared for are writing blogs, responding to customer emails, twitter responses, Marketing (I.E. any additional Marketing ideas you have) and Promotion Analytics."
Just remember this simple formula:
Your actions + what others say about you = your reputation.
This is the most powerful leverage you will have in your business — and in life, for that matter.
While cars remain essential for the foreseeable future, the transportation paradigm itself is rapidly changing. Bad word-of-mouth, lack of response to a crisis, and lack of transparency can rapidly decimate the reputation of a company, so it is essential that business owners be steadfast in maintaining goodwill to their stakeholders.
2. Offer A Motivating Workplace Culture
Organizations cannot succeed without the dedication and hard work of their employees. It is critical that companies invest in adequate resources to ensure workers are being taken care of.
What makes some companies great to work for and others a disaster? Very simple answer: good workplace culture.
By building an awesome work culture, you will increase your employee happiness. The more enjoyable and appealing the culture is, the happier and successful will the employees be. By cultivating and enforcing a strong corporate culture, the chances of an engaged team increase greatly – which is key for success. Engaged employees are more likely to be great representatives and advocates for your brand.
Let's have a look at the most magical place on earth, Walt Disney World. The Disney parks are even more magical than you think. The company ranked among the 100 Best Companies to Work For, Fortune and Great Place to Work, 2014. Employees were able to rate their corporate culture on a scale of one (lowest) to five (highest.)
"Fantastic heritage, pride and culture, wonderful community, amazing growth opportunities, creative atmosphere." – Walt Disney Company Employee.
A new consumer confidence poll conducted for Fortune by SurveyMonkey, showed the 93-year old entertainment giant, Walt Disney Co. beat out three tech giants: Microsoft, Apple and Google parent Alphabet.
Respondents considered Disney the second-most trustworthy of the 100 companies. Working for the mouse demands an aspect that reflects on the notion that the "Cast Member", is a representative of the company and its service.
"When you think about it, the customer doesn't come first – great leaders come first," Cockerell says. "You can't have a great company without great leadership. They create the right environment and the kind of culture where people are able to do more than they think they can."
The most successful companies put their employees first. Many businesses have created work environments that encourage and support the professional growth, educational environment, and overall satisfaction of their employees.
To upscale your organization's work culture, solicit regular employee feedback: It's a fact: feedback IS a vital process in every team effort. To truly show your employees that you care, ask them what they are thinking on a regular basis. Anonymous feedback is highly encouraged and it's a great alternative to not being judged.
Is the chance of becoming a princess or prince closer than you think?
3. Social Recruitment Is In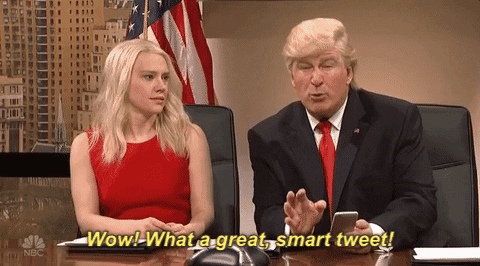 Social media is intended to make us feel more connected to the world. Our generation is growing up in a society consumed and led by social media.
According to statistics led by Glassdoor, 86% of working people who are in their first decade of employment will use social media to look for jobs and research employers.
But what does social recruitment look like?
As a recruiter, you want to be present where the most talented and qualified job seekers are. There are millions of people on social media constantly looking for challenging and rewarding job positions. The recruiting process helps an employer get to know their candidate through the various social media platforms.
LinkedIn as a Recruitment Tool
"LinkedIn is an interconnected network of experienced professionals from around the world, representing 170 industries and 200 countries. You can find, be introduced to, and collaborate with qualified professionals that you need to work with to accomplish your goals," states the company's website.
To post a job ad on LinkedIn, it costs $195 for 30 days. Another option available is to sign up for the LinkedIn Talent Advantage. If the price is not within your company's budget, you should start making connections with people you already know. Close friends, family members, colleagues.. Because you never know who may be interested in a job within your own circle. They could even be top-notch candidates!
Twitter as a Recruitment Tool
The microblogging social networking service that allows people to "tweet" in no more than 140 characters. According to their website, "Twitter is a simple tool that helps connect businesses more meaningfully with the right audience at the right time."
Twitter can be a powerful tool when recruiting. Whether you're a small business or big company, the social network service works to gather those potential employers.
"Looking for a PR Manager in FL. Very competitive salary, apply at (include a shortened url)."
Don't forget to run a quick search on Twitter (search.Twitter.com) to look for a specific word that's trending or being discussed. You can also search for people you may know, see their location, what industry they work for, their interest, by hashtag, by popularity, by time and more.
Facebook as a Recruitment Tool
Facebook provides easy and affordable ways to increase your applicant pool. First, utilize the Facebook Directory to search for pages, users, groups and applications.
In addition, take advantage of Facebook ads which target a specific audience, such as recent college graduates or people who live in a particular city. You can also retarget ads to people who have already visited your company page, since these are people who are already interested in your brand.
Instagram as a Recruitment Tool
Who hasn't snapped a pic of their lunch lately and made it look better with Instagram's filters? Instagram can be a phenomenal source for fitness inspiration, travel and recruiting tactics at times. If you are looking for someone with illustration, photography or videography skills, the social media network will display snippets of their professional work. And some incredible latte art.
Additionally, you can expand your search with hashtags that are associated with job hunting or internships. You don't have to dedicate a huge amount of time to do this, though you will be amazed at how creative people can be.
In a nutshell, social media has truly improved its efficiency over the last few years. The best place to promote your employer brand, attract new talent, and assist in much of the recruitment process is through social media.
Whether you prefer recruiting via social media or old-school paper ads, always ask yourself this question: "Is this a highly skilled, well-rounded individual that will fit with our team?"What are some of your recruitment tactics? If you are involved in recruiting in any way, weigh in some of your tactics and recruiting expertise and let us know in the comments below!