Exit Survey
Reduce staff turnover costs
Exit surveys provide you with the right insights to take action!
Request a demo
Contact us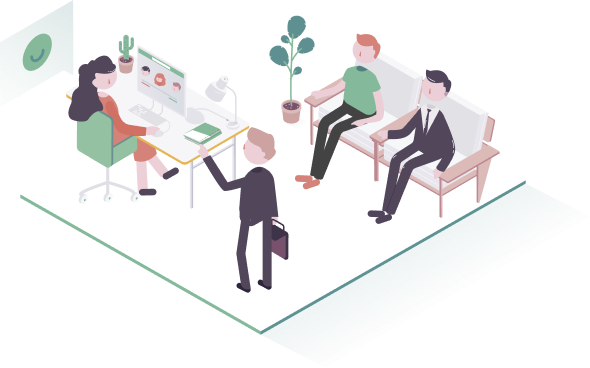 Prevent the loss of productivity & knowledge
Gain a competitive advantage: Well-structured surveys tell you exactly why employees leave your company. With this valuable feedback from departing employees, you can take action to improve employee retention and attract top talent.
Use impulses of Exit Surveys wisely
Improve employee retention: By understanding why employees leave, you can drive change. In the long run, you can reduce staff turnover.
Strengthen corporate culture: Exiting employees can provide valuable insights into the corporate culture and identify areas for improvement.
Retain valuable knowledge: Exit surveys reveal what skills and knowledge departing employees possess. This is how you ensure the transfer of knowledge.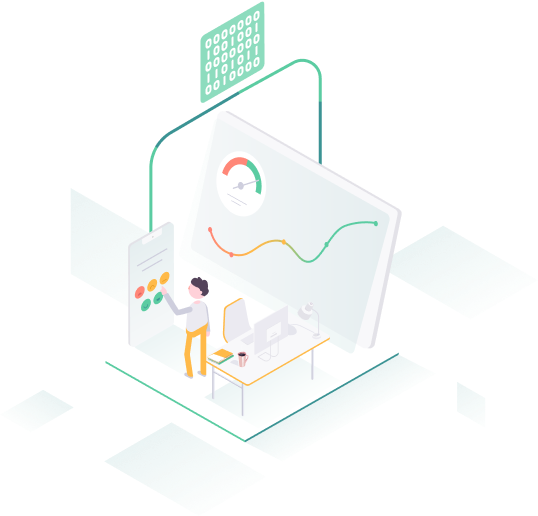 Evaluate real-time feedback in individual dashboards
Dashboards are completely customizable, simply rearrange and resize charts and reports as needed
Choose from a variety of chart types like benchmarks, bar charts, gauges, and more
Filter your dashboards for department, location, seniority, and custom segments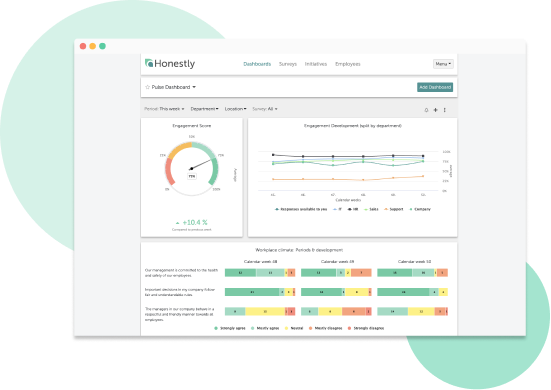 Boost your company
intuitively and fast