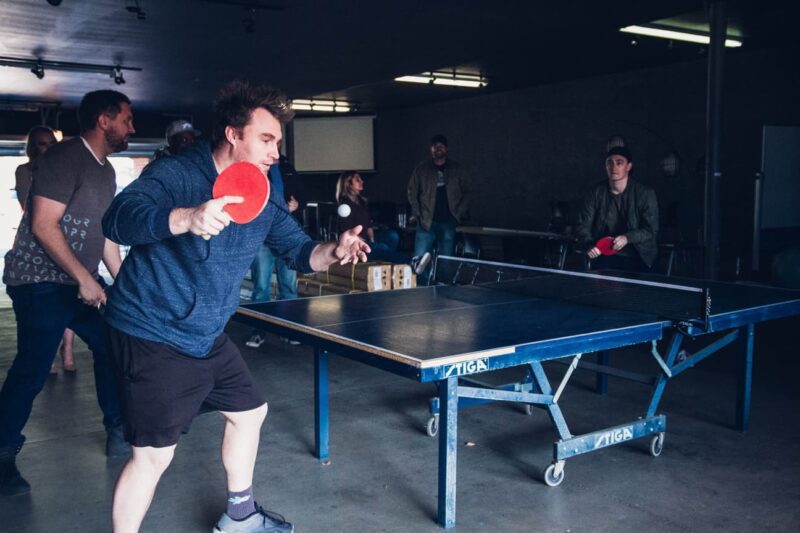 "Talent is the multiplier. The more energy and attention you invest in it, the greater the yield."– – Marcus Buckingham, Author and business consultant
Besides a competitive salary, what are you offering sought-after job seekers?
The landscape of employee benefits offered by small-to-medium sized businesses has changed dramatically over the past decade. To attract and retain the best talent, a salary with the right amount of zeroes is only the beginning. Your company's benefits package says a lot about you and what you think is important. Benefits that emphasize health and wellbeing say just as much about your values as limiting compensation to a paycheck for services rendered. Great benefits can be a deciding factor to discerning job candidates, and its halo effect can keep current employees from searching for greener pastures.
In a perfect world, your company would never have difficulty finding the right employees. If you're confident that you've created a positive work environment but you're still struggling to attract and retain a millennial workforce, it might be time to consider adding to your benefits package.
While traditional employee benefits like health, dental, and vision insurance are crucial to ensure the wellbeing of your employees, these are often mandated by law and eat up a large portion of a company's budget. Instead, we'll look at more cost-effective and creative approaches to benefits. While you might think that only the bigger players can offer a dynamic benefits package, even small startups are better equipped than you might think to offer an impressive suite of options. New to all this and not sure when to begin? The simple answer is to consider those we've compiled here and to offer as many as you can, as soon as possible.
Not sure where to start? Here's a list of perks that could make working with you more attractive to prospective employees. You don't have to decide on them alone, though: A 2017 report by MetLife shows that nearly 75% of employees would be more loyal to their employer if given the option to customize their benefits.
Give employees a stake in your success
What startups lack in salary budgets, they make up for in potential. Offering your employees equity makes realizing that potential a group effort. It may not have the instant value of some other benefits, but laying your cards on the table and making your company's success more personal to your team will go a long way toward increasing engagement and morale.
Host regular employee appreciation events
Whether it's booking out a local Italian restaurant for a pizza-making lesson, a group trip to the bowling alley, or just leaving your company credit card at the bar so your gang can go a little wild the last Friday of each month, you can be sure there's a lot more team-building going on when your employees are letting loose over a few cold beers than just about any corporate "escape room" you're likely to lock them in.
Help international employees get settled in
By offering a relocation package, you can expand your search for talent worldwide. Relocation packages typically include a budget for flights, initial accommodation, and occasionally shipping costs.
Give employees time off for charity work
Consider offering employees a paid half day per month to volunteer at their choice of local charity. It's a great way to show that you care about them and their favourite cause. An interesting twist might be to offer to give them the day as vacation if they donate the half day's pay, with a matched donation from the company.
Think of the children
An all-too-often unconsidered benefit that, depending on the size of your staff, can cost as little as a full-time sitter, a spare office, and an addendum to your insurance coverage. How about a once-a-month date night with a free sitter thrown in? Everyone appreciates a night out, and for as little as a the cost of a babysitter from your local registered childcare service and a few dozen movie vouchers, you can help your staff unwind from a long week at the office.
Help employees reach their fitness goals
From free gym memberships to in-house trainers, bike rentals to standing desks, there's no limit to the ways you can show employees you care about their wellbeing. Plus, healthy employees take fewer sick days and perform better at work.
Get into sports together
Nothing brings the office together like a little friendly competition. Consider setting up a company-wide fantasy league, with a long paid lunch for all on draft day, and prizes (tickets to game day, perhaps?) for the winners.
Order takeout to the office
If your employees are putting in overtime, or they're closing out a rough few weeks, reward them by giving them one less thing to think about: dinner. Order something delicious to be sent to the office and take one more worry off their plate.
Give the office a makeover
Liven up your work space with some unexpected elements: a ping pong table, a couple of arcade games, or a relaxation area. Hand out nice headphones to your employees so they can listen to their favourite songs while they work. Make your office environment somewhere that your employees–and prospective hires–want to spend their time.
Reward long-serving employees with loyalty programs
Celebrate employees that have chosen to spend years with you with a month-long sabbatical when they hit the five year mark, adding another month every five years thereafter.
Implement programs for professional development
Job shadowing and mentorship programs can be a great way to show your staff you care about their professional development while training those on the lower rungs for a bright future with your company.
Help make their commute a little less painful
A long trip to and from the office each day can be brutal. Show those employees who drive to work that you care by supplementing their income based on their mileage each day. Show the environment you care by offering free public transit passes and organizing carpools.
Let employees decide how much vacation they need
While it may sound outrageous, unlimited vacation shows your employees that you trust them to make decisions in their and the company's best interest. Unlimited vacation benefits are rarely abused and compel employees to efficiently organize their holidays to keep projects on track.
Encourage employees to phone it in
Flex scheduling or telecommuting options ease the stress of the typical 9-to-5 and let employees organize their work week while considering their personal obligations.
Keep free snacks in the kitchen
Never underestimate how much a person can accomplish on a full stomach. With fresh fruits, granola bars, and cereal around, your employees won't have to leave the office and spend their own money to keep themselves going throughout the day. Plus, there's less risk of anyone microwaving last night's salmon in the shared kitchen.
Invest in your employees' education
Tuition assistance is a great way to let your staff know that their personal and professional development matters. While this option can be pricey, your employees will appreciate your contribution, and it may be a significant tax write-off in your region.
Loosen the dress code
Make it easier for your employees to get dressed in the morning. Instead of skirts and suits, let employees wear what they want. They'll feel more comfortable and at ease if they aren't obligated to wear stuffy suits.
Start the day together with breakfast
Organize a monthly team breakfast to make personnel announcements, recognize great work, and get to know each other a little better. These shouldn't feel like a mandatory meeting. Team breakfasts should help employees start a brand new day on an optimistic note.
Great benefits let employees know that you care about them as people, not just as necessary expenditures. Even if you are working with shrinking budgets, there are affordable, cost-effective programs that you can implement to entice new employees and reward your veterans. Take care of your employees and they will take care of everything else.