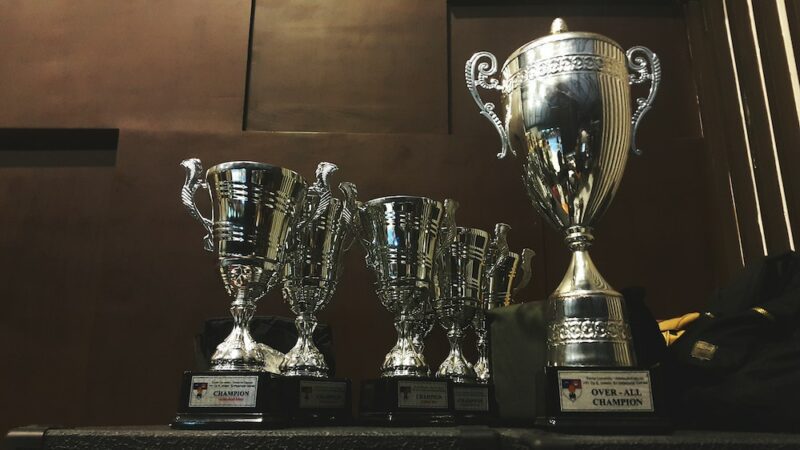 It is that time of the year again, the company Christmas tree has found its way from the basement into our office, reindeer sweaters and other questionable fashion statements are gaining popularity, Christmas lights are decorating the office cactus and Mariah Carey has seized control of radio stations worldwide. We would like to add something else to these already existing pre-Christmas essentials, namely our "Blog Article Best Of 2019". From now on, we will gather our most read blog articles of the past year and summarize them in an annual wrap-up article, giving you an overview of what our readership has been most fond of lately and to show what topics were particularly hot in the field of Employee Engagement.
This year has been a very dynamic one for Honestly. We have definitely learned a lot and are particularly happy to have met many people and companies that follow the same vision as we do: putting people first and making the business world more human. Our most visited articles of 2019 are also reflective of this, showing us that communication between management and employees continues to be a huge topic. On top of that, it is not only the frequency of communication, but also the method and content of communication that has gained importance. Here the top five articles of 2019:
1. Employee Retention
Have you ever heard of the so-called "war for talent"? Even if you haven't heard of the concept itself, chances are that you or your company are already knee-deep in this raging battle of recruitment and retention. But what is everyone fighting over? Simply put, it's the business world's scarcest and most valuable resource: experienced and engaged employees. In this article we offer you nothing less than the secret weapon that will give you the decisive advantage over other companies when it comes to competing in this arena. The metaphorical one ring to rule them all, the elder wand of HR: HR Employee Retention.
2. Six Positive Employee Feedback Examples
Back in school or at university, feedback was either received orally from our teachers/tutors, in the form of report cards or, if you were one of the lucky few in elementary school, a lemon scented smiley sticker (yes, we're that old). Nowadays, feedback takes place in the form of 1on1s with your supervisor, through quarterly reviews with your team, through employee surveys within your company, the list goes on. The methods of giving feedback might have changed, but its importance hasn't. We still need regular feedback to grow professionally and personally, and this can only be achieved by setting a certain standard. As cool as the lemon scented stickers may have been back in the day, the engaged employees of 2019 are not just looking for a pat on the back, or a mark of distinction that shows how well they have performed in comparison to others. They are looking for candid feedback that will help them and their company grow. Here are a few ideas that will make the feedback that you give, be it positive or negative, more valuable: Six Positive Employee Feedback Examples.
3. How To Stop Micromanagement In Its Tracks
We've all been there and this is nothing new under the sun, nevertheless, this topic remains highly relevant, which is why we are happy to feature it in our top five. Unnecessary micromanagement is and always will be a sign of insecurity. It communicates to the person being micromanaged that he/she is incapable of doing a certain job correctly and at the same time instills a sense of insecurity within that person.This causes stress and will naturally result in worse overall performance. While it may bring about the specific result the manager is looking for at that given moment, micromanagement will demotivate employees and stunt their professional growth in the long run. Here is an article on how to handle micromanagement as an employee.
4. 21 Ways To Motivate Employees And Increase Productivity
Never before has the workforce encompassed such different generations. But how do you keep all of them happy at the same time? Especially when taking into account that every generation is looking for something different. It is indeed a difficult question, albeit a very important one. Let's think of it like this, what happens once your workforce starts losing motivation? Sure, they might hang around for a while, doing the bare minimum of what is asked of them, but will they be the ones to carry the company out of a slump when business is not going great? Probably not. The good news is that it is relatively easy to re-engage employees that have lost their motivation somewhere along the way. In this article, we listed 21 ways to do so. Passively disengaged employees and why they are definitely worth your time from an engagement perspective are also part of our current webinar on Employee Engagement Mythbusting, you can watch the video here.
5. Five Onboarding Ideas To Inspire Your Team
Instantly getting your new hires acquainted with the company goals and values will help ease their nervousness of getting started. Successful onboarding is crucial for your company, since it sees your employees, which will be influencing your company's future productivity and development, off to a good start. Also take into account that it is not about putting your new hires to work as soon as possible, but rather about making them feel comfortable so as to ease their integration into your company's culture. The faster they feel comfortable at work, the quicker they will pick up the processes and unfold their full potential. Here are five tips on how improve your onboarding.