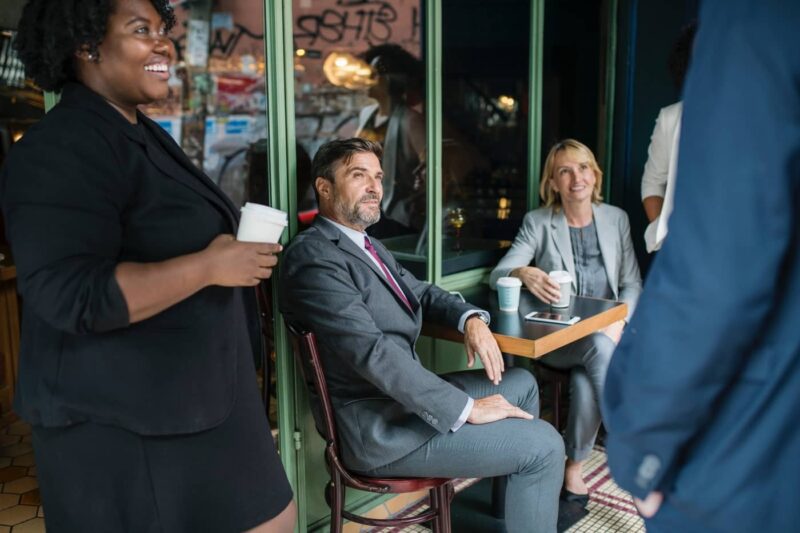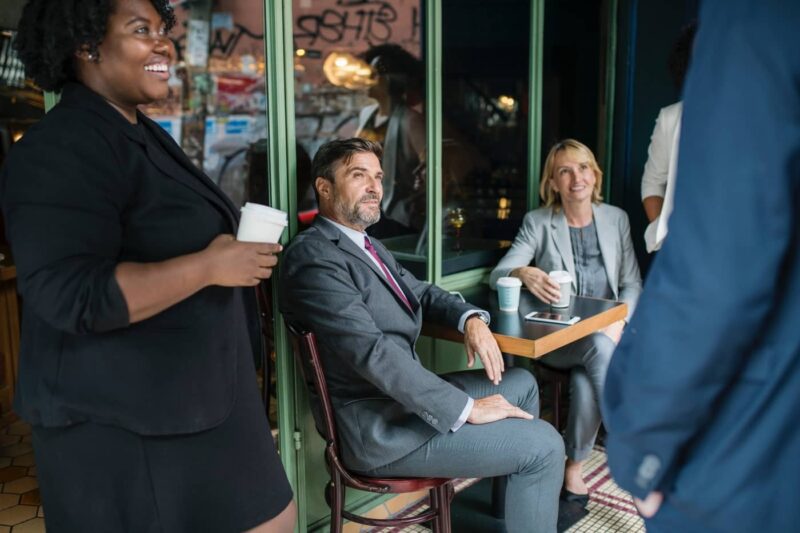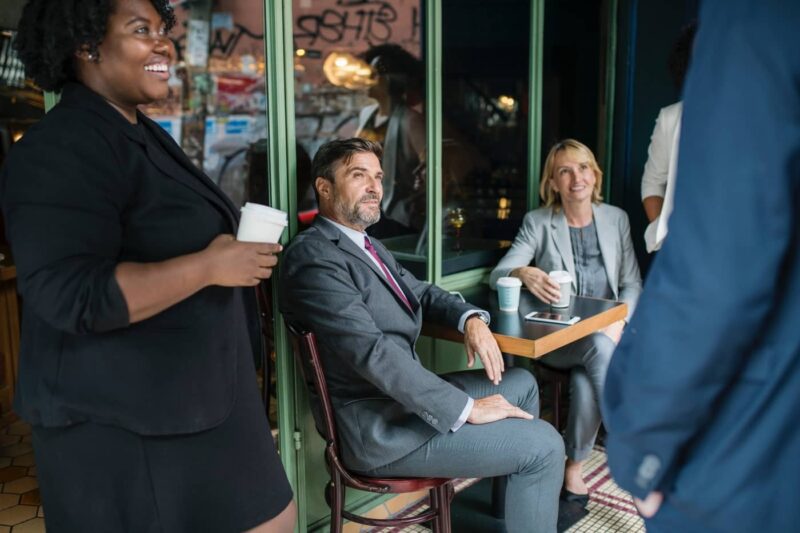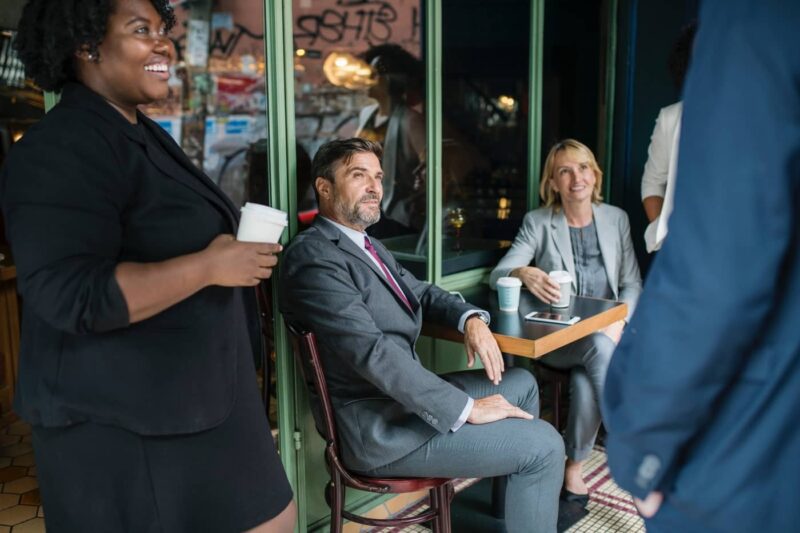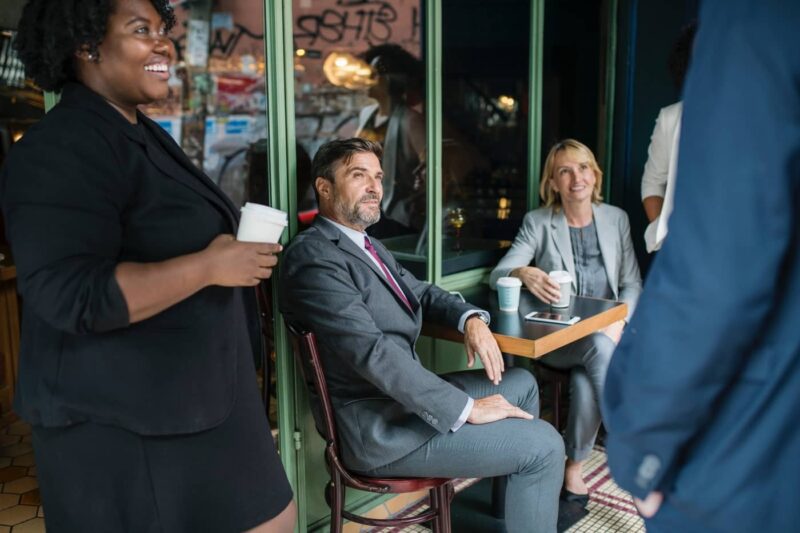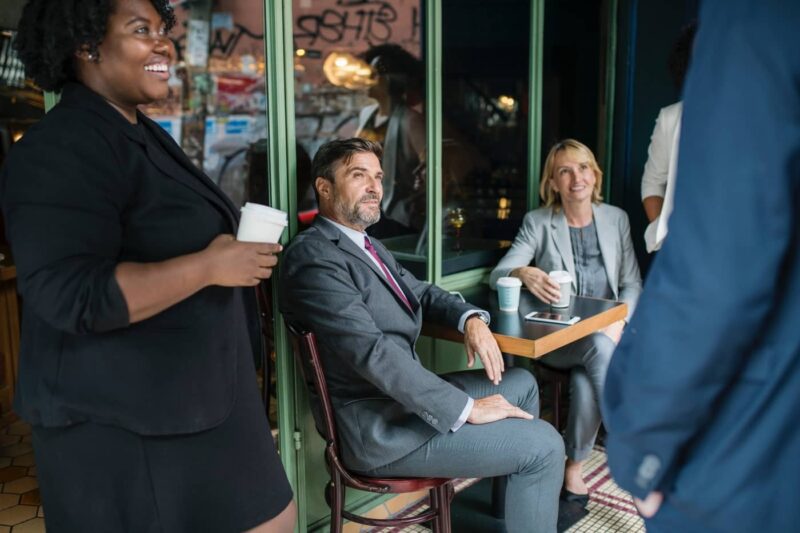 Successful companies are finally beginning to figure out that considering their employees as whole, complex people—as opposed to tools that perform a necessary function—is the right, moral, and profitable thing to do. Groundbreaking research into employee engagement and workplace wellbeing over the past two decades has revealed that healthy, happy employees are more productive and valuable overall.
While there is still a natural inclination in management to separate the personal and professional, in practicality, they are intertwined. How you feel, both mentally and physically, can have an enormous effect on your relationships with coworkers and the volume of your output.
Workplace wellbeing describes both physical and mental states while you are at work. Your physical wellbeing in the workplace could involve the temperature in the office, the ergonomics of your chair, or your activity level. Your mental wellbeing would cover areas like stress, depression, or anxiety. For most people, mental health symptoms can contribute to physical symptoms, and vice versa.
For instance, if you are suffering from stress, you could cripple your immune system's ability to fight off infections. Likewise, chronic or recurring illnesses could make you feel depressed. Workplace wellbeing programs are concrete plans to promote an employee's mental and physical health so that they can perform at 100%.
Put Mental Health First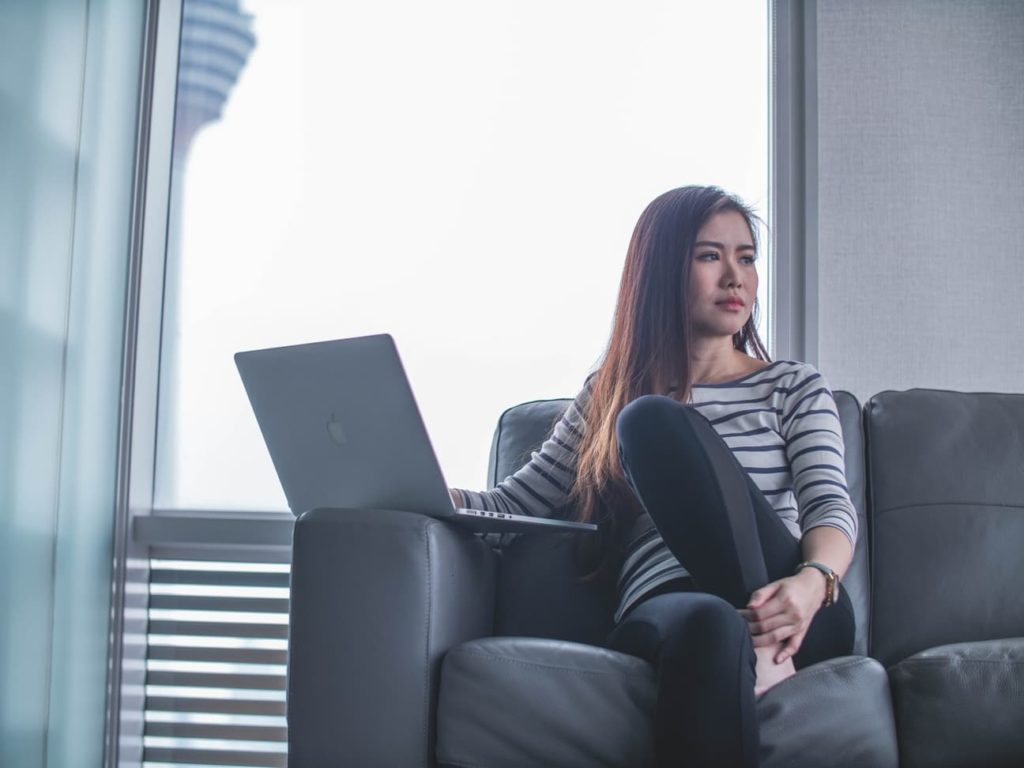 Mental health isn't always easy to address. Historically, the stigma around mental health has painted those struggling with psychological illness as irrational, weak, or even crazy. But it's impossible to solve a problem that you can't talk about openly. And those affected by mental illness represent a large portion of your workforce: According to the National Alliance of Mental Illness, 1 in 5 Americans experience a mental illness in a given year. And a poll in 2014 found that, shockingly, 95 percent of people who have had to take time off due to workplace stress did not feel that they were able to tell their employer the real reason.
There are a couple of reasons to prioritize mental health when considering workplace wellbeing. For one, it's harder to change the systems that put a strain on mental health than it is to offer benefits that improve physical health. While swapping the office vending machines with fruits and veggies might help prevent some colds this winter, it won't relieve someone's anxiety and depression.
Coping with mental illness requires structural supports like affordable counselling, mental health sick days, and a compassionate culture that allows employees to be honest about when they're struggling. By prioritizing mental health, you're tackling the most complicated part of workplace wellness first.
In addition, mental illness often manifests itself in physical symptoms. Depressed employees can feel lethargic, nauseated, and experience body pain. Even if you don't think you have the resources to address mental health now, you may be dealing with mental health-related absenteeism in the meantime. Rest assured, your bottom line is already being affected; however, by putting the right supports in place, you may be able to intervene before your employees' mental health conditions become debilitating.
Create your strategy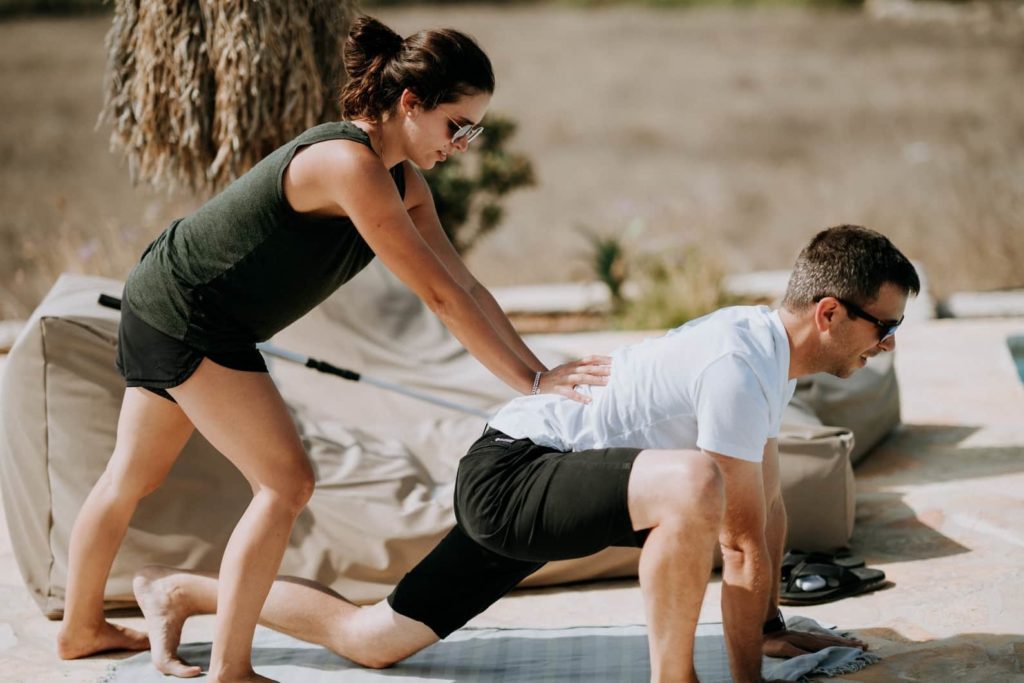 Like any other business activity, an effective wellness program requires a coherent strategy. Who do you want to help? What do you want to achieve? How will you know if you've achieved it? These simple questions should be at the heart of your strategy.
Not only will a bulletproof strategy give you a clear action plan, it will also help you to get the necessary buy-in you need from key gatekeepers. If management has reservations about setting aside budget for these activities, a well-thought out strategy with measurable KPIs can be very persuasive.
Setting Key Performance Indicators is essential to benchmark the success of your program. If you don't measure the efficacy of your program, it can be tough to justify the expense later. Try tracking the average number of sick days employees take before and after implementing your wellbeing program, or sending out regular surveys to gauge employee sentiment.
So, where should you start? One way to approach your wellbeing strategy is to take a look at what elements experts say matter the most to employee wellness. According to the American Psychological Association, the top 5 components to workplace wellbeing are:
Work-Life Balance 2. Health and Safety 3. Employee Growth and Development 4. Employee Recognition 5. Employee Involvement
Brainstorm ideas that could improve each of these five components and you'll be well on your way to developing a comprehensive employee wellbeing strategy.
50 Ideas for your Workplace Wellbeing Program
From easy to extensive, and practically-free to expensive, here are 50 creative wellness ideas to kickstart your workplace wellbeing program:
Install rest areas, where employees can catch up on some shuteye.
If your business experiences a seasonal decline, consider letting employees work from home on Fridays, or even cancel work on Fridays altogether.
Encourage employees' efforts to further their education by subsidizing their tuition and providing time off for classes, testing, and study groups.
Negotiate a reduced rate for employees at a local gym.
Institute stair challenges to encourage employees commit to using the stairs instead of elevators. Other activities could include mile-a-day, 7-hours-of-sleep, and 8-glasses-of-water daily challenges.
Create a charitable donation program wherein the company matches employee donations to charities of their choice.
Install programs like Flux, Time Out, and Pangobright to ease eye strain from excessive computer usage.
Provide a nice selection of teas (caffeinated and herbal) in the break room, along with milk and healthy sweeteners like local honey and unrefined sugar.
Post your insurance company's 24-hour nurse hotline around the office.
Create walking and biking paths outside the office, or provide a map of local options. Rent out bikes for free, or provide low-cost pedometers to employees for step tracking.
Send out customized employee wellness and satisfaction surveys.
Contact a local masseuse to negotiate a lowered fee for in-office chair massages.
Provide break room games like basketball hoops and arcade machines, so that employees have a fun reason to leave their desks.
Treat employees to a weekly free laundry service, with convenient pick-up and drop-off right in their workplace.
Contact your insurance provider to promote cancer screenings.
Book local trainers to lead fitness classes and help employees with health coaching.
Prepare for flu season by bringing in a healthcare professional to provide flu and pneumonia shots in the office.
Contact your local low-cost bookstore to create a company health library that includes helpful books on mental and physical wellbeing.
Invite a local chef to give cooking classes during work hours, teaching employees to make fast, delicious, and healthy meals for themselves and their families.
Wow your employees with freebies that they will actually use (not just company branded t-shirts), like babysitting coupons, tickets to a sporting event, or Netflix subscriptions.
Show your staff a good time by taking them out for happy hour once a month on the company tab.
Make employees feel special by giving them the day off on their birthday, or a floating day if it falls on a weekend.
Encourage employees to share their personal and professional success stories in the company newsletter.
Provide healthy catered lunches, or just substantial fridge options, such as wraps and salads.
Encourage employees to take a 15 minute break every 90 minutes. Studies show it increases productivity by allowing employees to feel rested and come back to their workspaces physically and mentally refreshed.
Convert to a business-casual or just casual workplace attire dress code. Employees can feel more empowered when they're allowed to express themselves, and aren't required to wear something that feels like an uniform each day.
Switch things up a bit by offering oat and other healthy non-dairy milks in addition to your usual selections.
Use break room wall space to market outdoorsy weekend activities, like farmers markets. Employees might take the opportunity to arrange meetups, and will appreciate hearing about local healthy events in advance.
Contact farmers or produce organizations to take part in a food co-op, giving employees the chance to buy fresher, local, higher-quality fruits and vegetables at a greatly reduced rate.
Begin a monthly healthy potluck. Encourage employees to submit their favorite recipes for your office cookbook.
If you notice an employee getting frustrated or anxious, encourage them to go for a walk and have some time away from the workplace.
Create your own company currency. Enact a program for employees to earn "team bucks" for going above and beyond, and trade them for prizes like gift certificates and movie passes.
Celebrate work anniversaries with cake, incentives, and a handwritten letter from the CEO or other higher-ups, letting employees know you appreciate them.
For a larger commitment with (ahem) weightier goals, consider gauging interest in a well-incentivised Biggest Loser Challenge.
Medicine is the best medicine, but laughter's pretty great, too. Book a comedian for your next company party or large staff meeting.
Consider offering unlimited vacation. It sounds risky, but these programs are generally dependent upon projects staying on track, and it shows your employees you trust them to be responsible about taking time off.
Organize employees for a volunteer community cleanup day, providing a free t-shirt and lunch at a local restaurant when the hard work's over.
Install a shower and changing room for employees who'd enjoy biking or jogging to work.
Let employees know their health matters by handing out "workout passes," entitling them to a free hour for a healthy activity.
Organize employee recreational sports teams.
Post an "About Us" on your company website with blurbs about each employee, and highlight one employee per month with a short three question interview.
Whether it's a weekend in a cabin (check the weather!) or just a trip to the beach, go the extra mile with a full-blown company retreat.
Organize swap parties, where employees can meet up once a month to swap things like home goods and clothing.
If your meeting involves a small team and doesn't require online connectivity, consider making it a walking meeting instead by taking a stroll around the office. It's much healthier, plus you'll feel like you're in an episode of The West Wing.
Consider allowing employees to bring their pets to work for a super-cute stress-reducer.
Install standing desks at some workstations. Standing for just 15 minutes per hour can have hugely beneficial effects on your health.
Institute flexible work schedules, such as flex time or "work from home Wednesdays."
Display your gratitude for employees' loyalty by offering a month-long sabbatical for employees on their five year anniversary, adding a month every five years thereafter.
Reach out to an Employee Assistance Provider so employees can phone a counselor for confidential support for their work or personal life.
Implement an optional financial fitness campaign. Help employees by giving them access to resources, tools, and professional advice that help them identify financial goals and achieve them responsibly.
If you're a little nervous about these ideas, you could always ditch the office and take the staff out to see a movie. But restrain yourself around the buttered popcorn.What do you think? Have you tried implementing any of these ideas? Let us know in the comments!