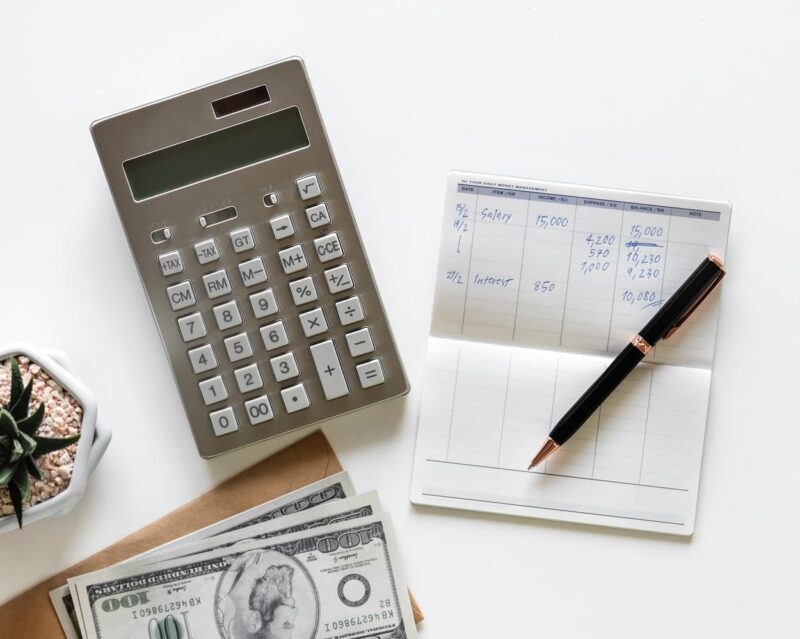 Do you find budgeting for employee engagement challenging? Well, you are not alone. As an HR professional, you regularly need to evaluate where your company's HR spending has generated the most success, and where you can afford to save. While many human resource experts have preached the importance of creating a workplace environment where employees are motivated, fulfilled, and healthy, one question always lingers: Where do we find the money?
It might seem intimidating or unrealistic to put aside real money toward something as intangible as company culture. Especially as millennial workers–who represent a significant portion of the workforce–expect more from their workplace than just a salary and benefits. According to Deloitte's 2018 Millennial Survey, millennials believe that corporations should set out to achieve a broad balance of objectives that include: making a positive impact on society and the environment; creating innovative ideas, products, and services; job creation, career development, and improving people's lives; as well as place an emphasis on inclusion and diversity in the workplace.
As lofty as their moral expectations for corporations might be, their salary expectations aren't nearly as difficult to meet. A Glassdoor report indicates that 80 percent of employees would choose additional benefits over a pay raise, with the top-valued benefits including healthcare, paid time off, and performance bonuses.
Including employee engagement spending within your existing HR budget makes it a real priority while setting a KPI to benchmark its success against (whatever return you see for your investment). While some activities do accrue costs, there are many employee engagement activities that you can do cheaply or even for free.
A typical HR budget breaks down into these five categories: recruiting and hiring, training and development, compensation and benefits, wellness and safety, and technology. We'll show you how budgeting for employee engagement can look within these five categories and how that investment can help save you money in the long run.
HR Budget for Recruiting and Hiring
If you hire the right person, they are more likely to be engaged in your company and the work they do. There are enormous costs associated with employee turnover. Advertising, hiring, and training a replacement can cost a company exponentially more than the previous employee's salary.
Luckily, there are engagement activities that you can do to attract the right candidates to join your company. By setting expectations correctly, and giving prospective employees all the details they need to make an informed decision about joining you, you will set new hires up for success.
You might want to consider budgeting for referral bonuses. Referral bonuses can benefit your organization in two ways: they attract candidates with similar experience and education as your current employees, and they show that you trust your staff enough to recommend their potential coworkers. In most countries, bonuses are taxed highly– make sure that the amount you set aside is attractive enough after taxes are applied. People want to work with people that they respect and trust, so bringing in new employees that your staff already have that connection with can help to foster a more collaborative culture.
Establishing core values that represent your company's reason for being and its culture is one free way to kick off employee engagement before new hires even arrive. Core values inform prospective job candidates (as well as your existing employees, clients, and the public) of who you are and how you make decisions as a company. They show what you stand for. By displaying them to the world, you'll attract candidates who want to work in accordance with those values. Publish your core values on the careers page of your company website and write interview questions that assess an individual's cultural fit for these values.
HR Budget for Compensation and Benefits
Compensation is a hot topic in every HR department. Rightly or wrongly, salary increases are the most concrete evidence your employees have that they are valued within your organization. However, as mentioned earlier, salaries aren't the most important factor in job satisfaction for millennial employees. By being creative, and by putting real trust in your employees, you can offer attractive and morale-boosting benefits at little to no additional cost.
Given how connected offices are by collaboration tools and services, millennials don't see the necessity in being at their desk for the same eight hours every day. People are productive at different times. Flexible work hours give employees the freedom to manage their own work schedules to better reflect their productivity and outside-of-the-office obligations.
By the same token, allowing employees to work from home is another benefit that means a lot to job seekers, while costing your company next-to-nothing. C-Trip, a Chinese travel agency site, experimented with letting their call centre employees work from home. They found that working from home led to a 13 percent performance increase, of which about 9 percent was from working more minutes per shift (as a result of fewer breaks and sick-days) and 4 percent from more calls per minute (which was attributed to a quieter working environment). Working from home helps to boost productivity while fostering employee engagement and preventing turnover.
A more radical idea that is taking Silicon Valley by storm is unlimited paid vacation. Companies like Netflix, LinkedIn, and Hubspot are all putting employees in charge of determining their own paid time off. Unlimited paid vacation takes some planning, organization, and guidelines to make work, but it is a highly attractive benefit for job seekers. While it might seem like a risk, in practice, these flexible vacation policies are rarely abused. A Sage Business Researcher report confirmed that employees don't typically take an overwhelming amount of days off and instead, take fewer days off, unless they have the reassurance of standardized guidelines. Plus, unlimited vacation can save a company money–with unlimited vacation, there are no vacation days to cash out when an employee leaves the company. Ask.com claims that it saves 52 HR hours a year by eliminating the need to request and approve vacation days.
HR Budget for Training and Development
Good training doesn't come cheap. There are costs associated with hiring adequate HR staff to lead training sessions, keeping new employees from starting their positions, and maintaining the office supplies necessary to carry out an orientation week. However, organizations with a standardized onboarding process experience 50 percent higher productivity.
While organizing and implementing an orientation or training period can be expensive, some development activities can be relatively low-cost. Depending on how formal or informal you make it, a mentoring program can benefit junior hires by pairing them with a likeminded senior employee. Connecting a junior employee with someone more experienced can help them stay engaged in their work by giving them a confidante that they can ask for advice, and a model for where their career can take them within your company. There may be costs associated with purchasing mentor-mentee matching technology but, depending on the size of your organization, it might not be as complicated to pair employees without it.
Tuition assistance can also be an affordable way to attract and retain top talent. Investing in your employees' education gives them a reason to stick around and give your company the benefit of their newly acquired knowledge. In many countries, tuition reimbursement is tax-deductible, making it an affordable way to show your employees that you are committed to their long-term career goals.
HR Budget for Employee Safety and Wellness
Employee safety is your most important responsibility as an employer. Some of the costs associated with employee safety (safety gear and training, for example) are legally required by most countries. Similarly, you may be legally mandated to provide health insurance to your employees, depending on where your company is located. Wellness, however, is rarely as prescriptive. Everything from indoor plants to an office gym can be included in a company's wellness budget.
Workplace wellness activities run the gamut when it comes to costliness. Even if your company can't afford to install a gym, you could still negotiate a discounted group plan for your employees at a local fitness centre, or hire an instructor to lead a class at the office once a week.
Investigate local CSA (community supported agriculture) programs to see if a regular delivery of fresh fruits and vegetables is feasible for your office.
HR Budget for Technology
HR technology spending has increased in the past few years. Beyond just adapting HR process and technologies for a digital work environment, many employers believe that HR tech can help to automate day-to-day tasks within the department. HR tech has the potential to free up time for workers to concentrate on more knowledge-intensive tasks.
HR technologies can help to streamline processes that would otherwise be time-consuming and difficult to manage. For example, employee engagement tools regularly survey employees to find out what's motivating their performance, and what obstacles could be removed. By clustering and isolating certain engagement opportunities (for example, improving work-life balance), HR departments can budget for key priorities that will drive the biggest return.
Another upcoming trend is Robotic Process Automation. Put simply, it means using a "bot" to tackle mundane work. Assigning repetitive administrative tasks to a bot can improve speed, accuracy, and give HR employees more time for labour-intensive projects.
Budgeting for Employee Engagement: Main Takeaways
When it comes to budgeting, best practices differ wildly depending on the size of your organization, where you do business, and what staffing goals you have in mind. But no matter what, incorporating employee engagement activities within your budget can help you see a return in productivity and employee retention. While some of the ideas above may seem like large expenditures, supporting a healthier work-life balance is relatively inexpensive and has an enormous impact on how positively an employee views their workplace.