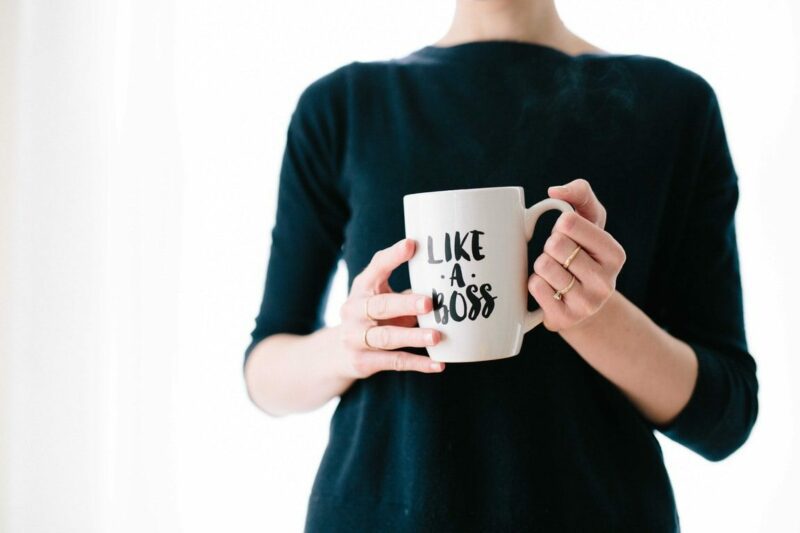 Employee morale shouldn't be rocket science. No matter where you are in your career, everyone has bad days at work – whether you just got started within your industry or you're a seasoned veteran, there is a good chance you've felt flat-out miserable at work, which leads to decreased collaboration, fewer conversations, and high turnover rates.
When employees become overly stressed or start feeling overworked, it's a sign they are in serious need of a morale boost. Managers that are in charge of increasing employee morale and creating an atmosphere where their people can feel confident and productive should pay close attention to ways on how to boost employee morale.
Before we move into ways on how to boost employee morale, let's take a look at what causes low employee morale.
What causes low employee morale?
In these hectic and understaffed times, it's easy to forget what's really important within your company – to maintain high morale in your employees. HR Daily Advisor mentions some of the most common reasons for low employee morale:
Managers that treat their employees poorly: The main reason that causes low morale are bad leaders. Leaders need to understand how their behavior can affect the team.
Unclear expectations: Similar to the previous point, employees can be discouraged if they don't know what goals they are working towards to. When the goals aren't clear, employees simply will not know what to work on or what goals need to be accomplished.
No open communication: Communication is important no matter what. When there is no open communication within the team, it can lead to disengagement among team members and management.
Unclear or change of goalpost: When people are in a rut, the change of goals can be frustrating – especially when there have already been certain accomplished goals.
Not enough recognition for hard work: You say thank you to the bartender and you congratulate your children on their great marks – the same dynamic should apply to your employees.
No explicit employee development plan: As soon as an employee is hired, he or she already has a set or long-term vision for what their roles will be in the company. However, when there is no development plan, there's a high chance new hires will feel unmotivated and will not be able to perform well.
No trust to complete the job: Also known as micromanagement, this usually makes employees feel like they cannot handle work on their own, without any supervision. The negative connotation can cause a serious loss of productivity, along with a loss of employees.
An unreasonable workload: Whether your employee is an intern, student or full-time, a high amount of workload will create burnout.
High turnover rates: When an employer has high turnover, it puts undue stress on the entire organization—remaining employees have to pick up the slack. Additionally, if the turnover comes from employees being let go frequently, remaining employees can lose confidence in their job security.
Inadequate salary: As surprising as this may sound, compensation is not one of the main reasons why employees have low morale. However, it is important to keep compensation at an adequate amount.
Here are 6 ways to help you boost employee morale, in order to become a more effective leader.
How To Deal With Low Employee Morale
Employee morale can quickly build or break your company's success. The best way to tackle low morale is embracing positive changes; it will not only make you and your workers smile but will also get you all through the day ahead. After all, your employees are also people and you should treat them how they deserve to be treated.
1. Communicate often
We spend years learning how to master reading and writing, and years learning how to be better at speaking. But what about listening? What training have we all had that enables us to listen so we can really, deeply understand each other? Probably none, right?
Intend to understand. This idea comes from Stephen Covey. He highlights the concept of listening and paying attention to what is being said, to fully understand what the other person is saying and to be able to connect on a deeper level. Too often, we're not really trying to understand what others are saying but instead, we are trying to find a way to jump from their points to our own. Next time you're communicating, do what you can to really work on understanding what others are saying.
Protip: One of the simplest ways to know how your coworkers are feeling is asking questions like:
How are you feeling?
What challenges are you currently facing?
Is there anything I can do to help?
2. Offer to take a meeting outside
Even in a great workspace, your employees will appreciate the change of scenery once in a while. If the weather is nice, offer to take a meeting outside. And if not, offer to walk around the block with one of your colleagues. Sometimes getting out of the office for a short walk, a cup of coffee or ice cream and sharing the progress your employee is making can make a big difference in his or her day. And they will most likely appreciate a few minutes outside for some fresh air!
Protip: The combination of fresh air and exercise also stimulates blood flow to the brain so you can regain clarity and focus. Marissa Vicario, a New York-based certified health and wellness coach says so!
3. Send a quick note or meme
If you have a go-to video or meme that makes you smile when you see it, share it! Your coworkers will most likely laugh alongside and appreciate you are thinking about them. In addition, you will help relieve any stress they are going through and will feel at ease.
Protip: No audiobook will ever compare to this motivation so here is one of our favorite personal memes that will most likely outshine any other one you have ever seen.
And for the most giving souls, a handwritten note never goes unnoticed. Writing a card or a quick note or even sending a text message will show your team you are thinking about them and it will make their day better! You may not yet have the relationship or feel comfortable enough to where running up to your colleagues and giving them a big bear hug isn't weird, but a quick note is the easiest way to express how you're feeling without feeling uncomfortable. If you don't know what to write, here's a small example: Dear (Name of your favorite person), I don't say this enough, but THANK YOU! (Your name)
4. Give Feedback
Another great way to increase morale is through feedback, it will show your team that you are listening to them. Solicit regular feedback from your team members, upper management, etc – do not wait until the yearly review! Real-time feedback is very much appreciated, especially among younger workers, according to Morgan Norman, founder, and CEO of WorkSimple.
"Offering employees real-time feedback helps them with their individual goals. This gives employees the answers they need now, rather than later. Don't wait until the yearly or quarterly performance reviews to offer advice and direction." he says.

"By the time those roll around, that feedback doesn't really matter anymore since it's probably old news."
It's natural to focus on what's ahead rather than reflect on what has been achieved so far so do not forget to act on whatever feedback you receive, whether it is positive or negative, real-time feedback will help you discover what areas need improvement and when you communicate to your employees that their feedback is valuable, you're likely to get more of it. Appreciation always increases morale!
Protip: Set up an anonymous and interactive employee engagement solution (*cough*), or send an email to show employees you value their opinion.
5. Offer incentive or sponsored programs
Although a Starbucks gift card may sound nice, don't just reward your quality employees with something as trite as an in-house discount. There are incentive or sponsored programs that go beyond compensation and Starbucks gift cards.
"I worked here 20 years and all I got was this toaster."
75% of companies said they have a recognition program, only 58% of employees knew about them, according to the Bersin report. "Doing this type of program doesn't result in any significant benefit for the company," says Stacia Sherman Garr, a lead analyst for Bersin.
Protip: Offer them something that will help them evolve both professionally and personally! Sign them up for a course they've always wanted to take, pack their kindles with their favorite books, or even pay for them to get over their biggest fears (Skydiving, snorkeling, horse riding, etc. Bringing extracurricular activities into the workplace helps break up the routine and it helps your team grow in their roles so they can work prosperously.)
6. Have Fun
Loosen your tie, crack a joke or two every now and then, cater lunch or breakfast, hire a masseuse to help your team and yourself relax for a day… the possibilities are endless!
There's a good reason why food baskets make the best condolence gifts – they are an easy and heartfelt way to show someone you care about them!
Want to show them how good of a baker you are and that you are extra caring? Bring in a homemade baked good for your office pals! Nobody has ever said no to a chocolate chip cookie. A study done by David Vanata, associate professor of foods and nutrition at Ashland University, asked participants to rank the "foods that made them most happy."
Out of the 62 choices, the top results were ice cream, chocolate, and cake.
And if you are the snack type of person, let them have a taste of your favorite candy. You never know what a few Skittles can do to lighten up someone's day.
When the world feels awful, there are plenty of little things managers can do to boost employee morale. We understand it can be difficult for companies to shift their culture. Difficult, but not impossible. You don't have to spend a billion dollars to make someone's day, and there are plenty of small ways on how to make someone's gloomy day a little brighter and lighter, you will not only bring a much-needed smile to their faces but also to your own!
Over To You
What does your company do to boost employee morale? What other factors do you think could affect employee morale? Let us know your thoughts in the comments below!