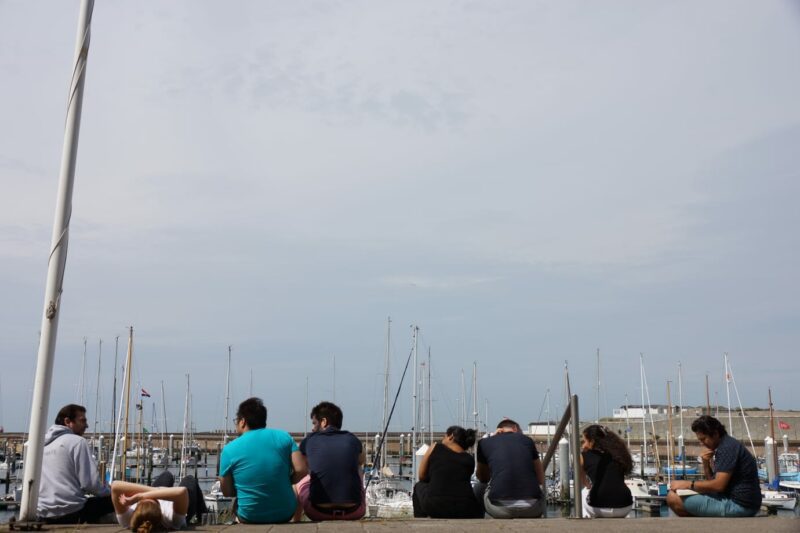 "I grew up in a strict household, my dad would lock the door and just throw some blankets out the window everytime I would return home past my curfew."

"And did this improve your time management skills?"

"No, but it improved my lockpicking skills."

– Mateo Freudenthal, Honestly Founder, Managing Director, and Professional Lockpicker
On July 17th we set off for the Honestly Company Retreat 2019. Due to never having worked in a company with intricate culture, this was the first retreat I ever attended. I had, however, read of other retreats at beautiful locations with lots of leisure activities and the partaking in festivities involving one or the other gin tonic at the hotel bar (all in the name of team building of course).
Needless to say, I had certain expectations when I found out that we were going to spend three days in Ijmuiden, The Netherlands. As a matter of fact, I had already envisioned myself lying on the beach, cooled beverage in my hand, Otis Redding in my earphones. In short, I envisioned a mini vacation at a wonderful resort by the ocean. The idea of lying on the beach all day was abruptly eradicated when I received the itinerary which accentuated in detail that our days would be filled with team building, self reflection and problem solving activities from 9am to 7pm.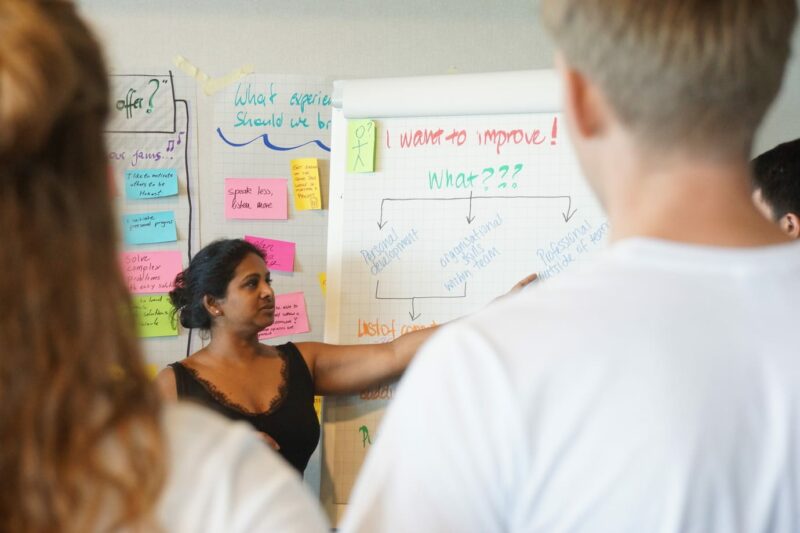 In retrospect, a full schedule on an off-site makes a lot of sense, but with my dreams of a mini vacation sitting at the bottom of the bay, I initially felt mildly disappointed. Now, however, having seen what team retreats are all about, I have a new take on this:
Don't waste your company retreat on too much leisure time and meaningless activities
It is crucial that we use the opportunities of togetherness to further company culture and reflect on ways to improve as a whole. Not to downplay the importance of connecting and building friendships at work, but these factors can be easily improved through different activities which do not involve the resources and the time a company trip entails. In this article, I would therefore like to share what a rewarding off-site should encompass and also what made this trip so special to us:
Company Retreat and your Location
"Ehsan, we have one room-upgrade left, do you want it?" "That depends, does it have a view of the ocean?" –Ehsan Badakhshan, Software Developer and Oceanview Enthusiast
One of the main benefits of team retreats is already contained in the term itself: It should provide a retreat from the office surroundings and the everyday stress your employees are confronted with. This naturally means that the location in itself should emit relaxing vibes. Luxury can be nice, but is certainly not a necessity. Primarily, the location should provide little room for distraction, so that the team can focus on itself and its collective improvement. So be sure to avoid party locations and rather go for more relaxed, maybe even completely secluded destinations.
In the era of sustainability, one should also call into question if a destination is necessary that requires a plane trip. Some companies take their teams to destinations like Mallorca or Gran Canaria, just for the sake of having conducted an off-site "someplace exotic or extraordinary". In the end, most of the time is spent indoors anyway, rendering the act of having flown out a bunch of people to the off-site rather useless. Our hotel was around 4 hours away by car and directly by the sea, living up to my vivid expectations I had daydreamed about shortly before our trip. It was particularly the rooms with the ocean view that gave our hotel a special charm. Ehsan, one of our software developers, was particularly enchanted by his.
Conduct exercises tailored to your company's needs
"This flamingo, it belongs to me now" –Noelia Rodo, Entrepreneur in Residence and Animal Rights Enforcer
There is a plethora of useful team building activities you can find on the internet, the tricky part is finding the exercises your company needs. Hiring an expert in this field, informing them of relevant issues and having him or her carry out these team building exercises is invaluable at this point. Luckily, Jonas, our Head of People, happens to be very experienced in this area and ensured that the exercises and discussions addressed our main issues, while simultaneously emphasizing our virtues at the same time. Our main goals were the improvement of self management and problem solving.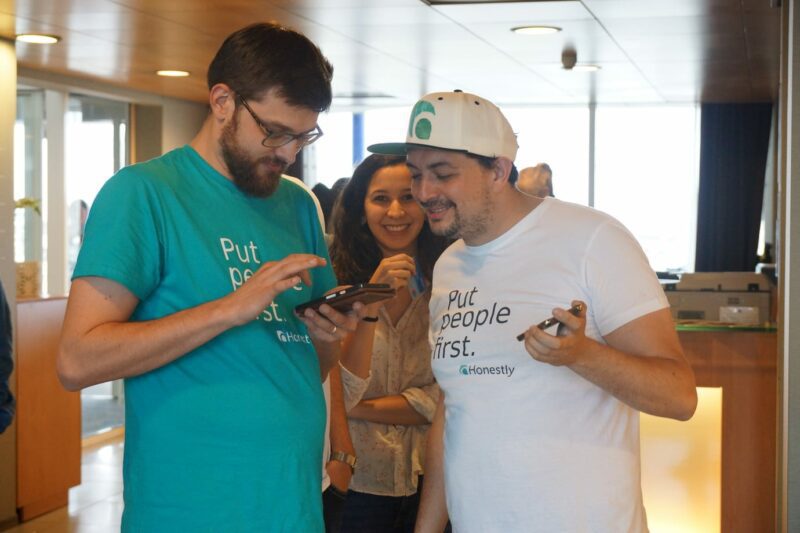 What helped a lot in regard to team building was that the groups we worked in always represented a cross section of our teams. Especially for the new guys, like myself, this was a great opportunity to get to know everyone. It helped Raphael from Customer Success get in touch with Sebo, Honestly Founder, CTO and IT Legend, or me with Camilla, who works in Marketing too, but also works from wherever in the world she happens to be at the moment, meaning that I hadn't really gotten to know her before the trip. Our activities ranged from tasks for the whole team to private one on ones, our use of materials ranged from flipcharts and markers to Legos and a huge inflatable flamingo, the discussions ranged from open space to panel and the music from lounge to rap. The direct utility of the flamingo remains unknown, it did however serve as Noelia's personal couch for three days straight. In short, there is really no limit to your creativity, provided it assists in reaching the ulterior goal you have set to achieve during the trip, whatever it may be.
Your Company Retreat and Providing Sustenance
"This mortal form grows weak, I require sustenance" – Thor, God of Thunder
Even superheroes can't survive without food, so make sure your team doesn't have to either. Be attentive to dietary preferences and make sure that there are also snacks and refreshments provided in between breaks. Also, ensure that the restaurants you eat in have tables that are big enough to fit the whole team. If that is not possible, at least plan the meals in a way that everyone eats lunch and dinner at the same time to foster the team spirit. As a person who loves seafood, I can only compliment our hotel for the delicious food. I would also like to take this opportunity to thank the hotel chef for bringing us the hugest shrimps I have ever seen.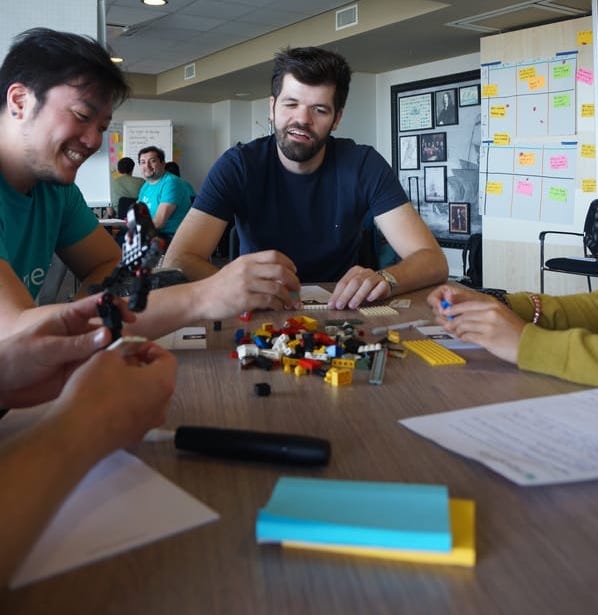 Pics, or it didn't happen
Record everything you can, it doesn't matter whether it's for the purpose of improving next year's retreat, whether it's content for your blog or social media, or simply something to play on the TV during the next team party. Team retreats are a special and unique occasion, treat them as such, also from a digital media perspective. Mateo, our Founder and Managing Director, was in charge of digitizing our trip. He filmed everything from our personal commitments to making Honestly a better place, to me rapping random stuff on our final evening. Why did I let him record the latter? I am not sure. Did everyone love it? Absolutely. Needless to say, Mateo's efforts brought about wonderful pictures and great videos from which we will all benefit in the future. Jonas also took along all the flipcharts we created, incorporated them into our digital work administration tool and also hung up the most motivational ones in our office as a reminder of implementation and the good time we had.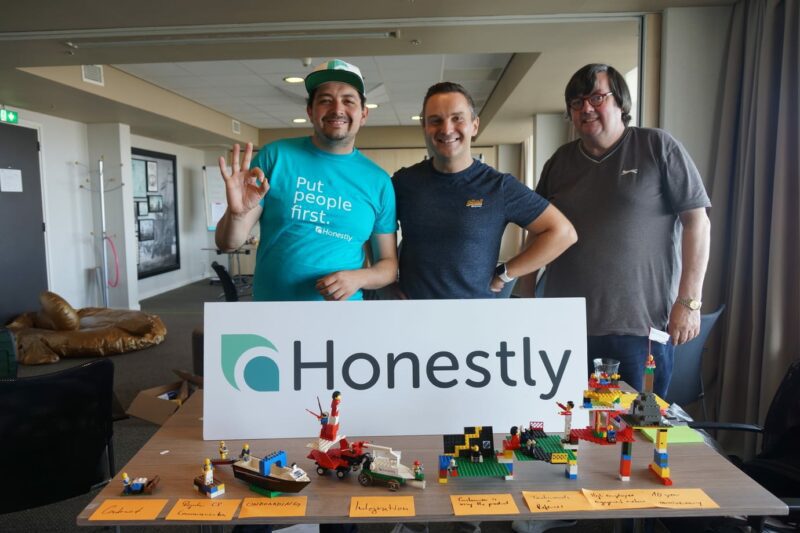 Create memories
Create opportunities for your employees to get to get together after the official events. Find out more about your colleagues and try to tie your company retreat to memorable events, be they educational or not. These events can include snacks and coffee by the sea, where the jewel of a dialogue took place that I quoted at the very beginning of the text. They can also take place during a group exercise, where we found out that Fabian, our Product Owner, is very invested in sustainability, which had a direct impact and has now resulted in us implementing measures within our company to make Honestly greener. They may also take place at the beach, where we found out that Ehsan from Product and Nilou from Customer Success are superb group instructors for Persian dancing, or that Camilla gives excellent massages and Shin from Sales has a very tense upper back due to closing too many deals. To round up the extracurricular activities, Sven, our CEO and Founder, also happened to have his birthday during our trip, which ended in a party and lots of dancing on the last evening.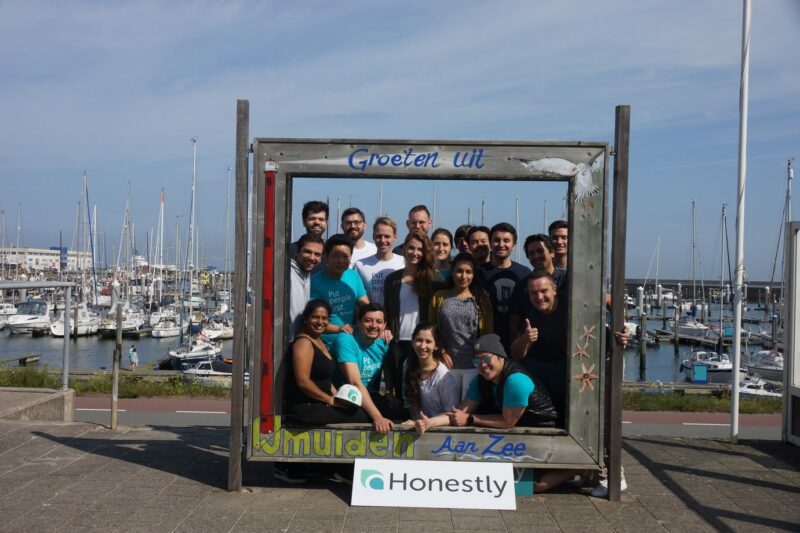 In conclusion: I am happy that Jonas had us on such a tight schedule. As much as I love Otis Redding, what would have been the ulterior goal of me going on a company trip if I had spent the whole day at the beach with headphones in my ears? Make the time you spend together with your colleagues worthwhile. We certainly had a blast and are looking forward to the Honestly company retreat 2020!