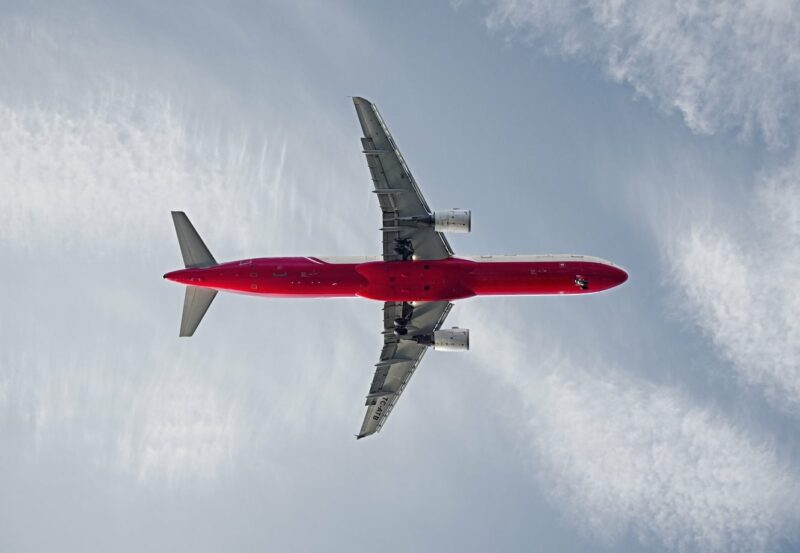 Employee benefits are an effective way to show your employees how much you care about them and some companies have gotten very creative! Here are five companies that will definitely make employers rethink if their weekly fruit basket is really cutting it.
What Are Employee Benefits?
An employee benefits package includes all the non-wage benefits, like insurance and paid time off, provided by an employer. While some benefits are mandated by law, there are other benefits that companies choose to provide "on top" in order to make their employees feel valued. Often these benefits are somehow tied to the company's product; a company that produces sportswear will often have on-site equipment or pay for memberships in various sport clubs, a travel agency may give their employees holiday stipends and a beer manufacturer may install a pub on their premises.
Many successful companies are well known for splurging when it comes to employee benefits, renting out one-of-a-kind venues for their holiday parties such as the NY Public Library or the MoMA. Apart from this, big multinationals do not only use their benefit funds to throw lavish parties for their employees, they also throw in generous (and sometimes slightly weird) perks. Google for example provides the so-called "Death Benefit" which, despite its morbid name, is actually a very wholesome practice, paying the spouse or partner of a deceased employee 50% of the salary for the next 10 years after the employee's death.
It's not always the huge enterprises that provide the most remarkable benefits, though. There are many companies that really put thought into their employee benefits as to make them reflect what their company stands for or just to communicate, in a very authentic way, that the employees and their efforts are highly valued. Let's have a look at the ones that stand out. Watch our webinar video on Employee Engagement Mythbusting!
Patagonia's Bailout Benefit
Patagonia is an outdoor retailer known for extraordinary perks such as their on-site child care facilities, their employee handbook titled "Let My People Go Surfing" (Yes, they just go surfing during work hours when the tide is high) or their annual two-month paid leave to do volunteer work. But the perk that takes the cake is that Patagonia will pay for the bail of employees and that of their partner's if they get arrested for peaceful environmental protest. Seeing that Patagonia is an outdoor company and there naturally is no business if there is no outdoors, they are not only highly invested in being as green as possible. They much rather see themselves as stewards of the planet, which is well reflected in their "bailout benefit".
Goldman Sachs' Gender Reassignment Benefit
Wall Street's reputation in regard to sexism and "bro culture" is not as bad as it used to be and that is partly due to companies like Goldman Sachs and their open-mindedness towards transgender employees. Goldman has been ahead of the curve on lesbian, gay, bisexual and transgender issues since 2000 when they started offering health and relocation benefits to same-sex couples. In 2007 they expanded their employee medical plan to cover gender reassignment surgery and hormone therapy, years ahead of the other big players on Wall Street. Two people have taken advantage of this benefit so far. This year, Goldman's former chief executive, Lloyd Blankfein, received the Ally Award from the Lesbian, Gay, Bisexual & Transgender Community Center, an institution that supports the L.G.B.T. community in New York. Goldman Sachs also hosts regular panels and workshops on how to be a better ally to the transgender and gender non-conforming community.
Weebly's Wanderlust Employee Benefit
In 2017, the tech firm Weebly introduced a six-week paid sabbatical for highly valued employees that have been at their company for longer than five years. What's more, the sabbatical includes a roundtrip flight ticket to anywhere in the world, be it a Peruvian yoga retreat or a trip through Europe with the family. It has been described as an "amazing perk" that clearly shows a deep appreciation for top talent, especially for tenured employees who are not managers or executives. Communicating appreciation is one thing Weebly aims to achieve with this benefit, however, the introduction of the six week sabbatical is not only driven by altruistic motives. From a tactical perspective, Weebly's move aims to prevent burnout, reduce sickness rates and retain their top talent.
Spotify's Egg Freezing Benefit
Yes, you read that correctly. In addition to six months paid parental leave, female employees at Spotify are eligible to receive $10,000 in company-covered egg freezing costs. This controversial benefit sparked a huge debate when it came up in 2014, but has now become increasingly popular especially with tech firms. Be it due to financial pressure, a wider array of career options or simply because one has not found the right partner yet, many young adults are waiting to start a family and therefore not only welcome, but specifically ask for fertility benefits. Tech companies like Spotify listened and are now turning this trend into a competitive advantage.
SC Johnson's Chore Employee Benefits
Now here is something everyone can relate to: you come home after a long day at work and the first thing you notice is that you have a mountain of laundry to do. You postpone this chore, convincing yourself that you will take care of this once you have had dinner (sure you will). However, you cannot start preparing dinner, because there is a second mountain of dishes piling up in the sink. You give up and order pizza. Consumer goods company SC Johnson is not only about selling products that will keep your house clean, they also offer their 12,000 employees a concierge service that will actually clean their houses and do other chores, ensuring that their employees can relax when they are home.
How Companies Benefit From Employee Benefits
Not every company has the budget to book the Waldorf Astoria for their Christmas party nor do many companies have the liberty to allow their employees to go surfing during work hours with the only justification being that "the waves are good". Nonetheless, offering your employees more than you are legally obliged to is always a good idea. Circling back to what we mentioned at the beginning: is the fruit basket really cutting it? Yes, absolutely. While it may not be the flashiest of benefits the business world has ever seen, it still communicates that, firstly, you are thankful for the work your employees do, and secondly, that you care about your employees' health. At the end of the day, any kind of employee benefit is still a win for everyone. Good company benefits result in happier employees, happier employees result in lower turnover and sickness rates. Win-win.