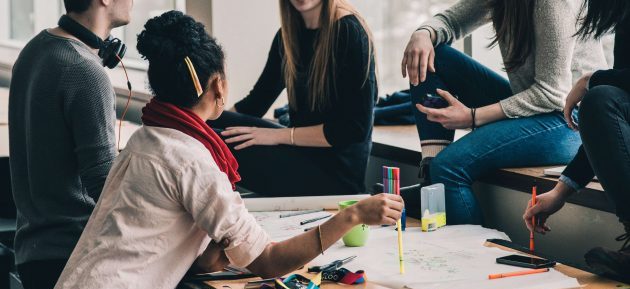 In 2017, money is NOT the only thing that motivates employees. It's no longer enough to keep just the customers happy, but also one's own employees. Employee retention is vital to any organization's success. Captivated and satisfied employees are an organization's most valuable asset; they play a big role in today's working environment and without a talented, motivated team, there's no true business success. The last thing a company would want is their employees walking out the door singing "Take This Job and Shove It" by Johnny Paycheck.
So, how can you maintain multi-talented employees satisfied? Below, we came up with seven quick and useful strategies on how you can implement and improve employee retention at your company.
1. Onboarding: An idea to increase employee retention from day 1
Remember your first day of Kindergarten? We all know there are pretty much only two ways you can feel about the first day of school. The same goes with work. The first day anywhere is critical for anyone's ability to fit in and become as productive as possible, as soon as possible. Onboarding helps alleviate the stress of not knowing a single soul at the office. Don't throw your new hire into the ocean and expect them to swim; go the extra mile and show your new hires how excited you are to have them by poppin' a bottle of champagne or sparkling wine. If there's not enough bubbly for everyone, onboarding mentorship will also allow the new hire ease into their new role and company's culture.
A study by the Society of Human Resource Management noted that new employees with mentors became more knowledgeable about their new organization than someone who didn't have a mentor.
Learning takes time, no matter how big or small the team (or job) may be. An efficient onboarding process contributes to the business and employee. Skip the strenuous orientation, and get acquainted with the new hire from day one. An efficient onboarding program contributes to the success of one's company, whether it's through socialization, mentorship or training.
2. Boost retention by increasing recognition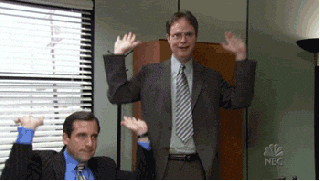 People by nature crave appraisal and recognition. The more you empower your employees, the more they will grow and succeed. After all, your success depends on their success and leave is only bad for business. Make sure the recognition is genuine and real, otherwise you're doing more harm than good.
Barb Hurley, Operations Manager at Knot So Perfect Designs, explains the importance of employee recognition:
"As the saying goes, an 'atta boy/girl goes a long ways,' and it does. Getting a compliment of good job gives the person pride, confidence, and self esteem. It makes you want to continue to do even a better job. People crave compliments as well as approval. When the employee gives 110%, it helps the company or gives a good impression of the company. Why wouldn't supervisors and managers express appreciation for a job well done? It also makes them look good."
Recognition motivates employees. Who doesn't like to be on the receiving end of a compliment? Even the most stone-faced member of the team will crack a smile. Recognition will make workers feel good and motivated to take their game to the next level. Have you recognized your team today?
3. Building up trust fosters loyalty
Treat your hired fully-formed adults like… adults. You hired talented individuals to become part of the team and there should be no room for micromanaging nor discouragement. Instead, allow them to take risks and try new things by being open and allowing them to trust you as their leader; your team will be more comfortable making decisions and providing constructive feedback which will allow them to perform better.
A survey by Interaction Associates indicated nearly 60 percent of workers polled believe their organization lacks trust. Plus, trust in bosses has declined since 2014.
Many employers agree trust is an essential component to business success; it can serve as a professional development opportunity where employees get to experience and try new things. When your team doesn't trust you, you don't get their best effort. Leader trust increases commitment to team goals and employees are more comfortable implementing new concepts and suggesting new ideas.
4. Keep retention rates high by establishing regular communication
Fearful employees are rarely able to work at their best.
A true leader is supposed to make his people become better and improve as the time goes by. With a good leader, communication improves and employees feel more comfortable addressing their concerns, discussing their strengths and items they struggle with. By being an active listener, it will help your employees feel at ease.
Ryan Harris from Petplan suggests a 5-10 minute check-in chat with employees will give leaders the opportunity to address any type of issue. Regular check-ins will show your team that you are dedicated to their professional and personal growth.
Another great example is Clif Bar & Company. The multi-billion dollar business has an astounding 97% retention rate (nope, no typo) The company is guided by their own "Five Aspirations", an initiative that earned the company many awards and recognitions, including "Best Place To Work". In an interview with the Awesome Office, Jen Freitas, the company's Director of Learning and Engagement said Clif Bar works with employees to develop personal values, and then create a personalized growth and development plan that enables employees to live those values in their careers.
Think of your team members as a plant. They need constant water and enough sunlight for it to blossom. Discover what motivates your team members, learn about their personal growth and collaborate with different teams and always be open to suggestions.This short time investment in them will allow employees to grow and building on valuable knowledge in their area of expertise.
5. Reduce turnover by celebrating their accomplishments
Whether it's an "Employee of the Month" wall of fame or surprise treats, it's important to reward or celebrate employee accomplishments. Entrepreneur says employees will feel undervalued by their employer if their achievements go unrecognized. Celebrating employee contributions, wins and even anniversaries is a great way to keep a positive momentum; it will remind everyone their achievements aren't going unnoticed.
Let's take a look at Scopely. Los Angeles-based gaming studio is well known for their fun and irreverent culture. Their ways of celebrating revenue increase are distinctive and the same applies to birthday's, anniversaries and even failures. With hilarious, often absurd gifts, including custom made samurai swords and one-of-a-kind employee oil paintings that are hung around the office, their way of praise is unique and hysterical. Scopely also acknowledges team members failures. Jason Weiss told the Awesome Office that failure isn't just tolerated at Scopely, it's celebrated. This atypical approach to celebrating accomplished goals has helped Scopely keep the talent they need to consistently produce top-selling mobile games.
Another example is Evernote. The company acknowledges that employees are spending valuable time in their offices when they could be running errands or taking care of their chores. As appreciation, Evernote sends a cleaning service to each employee's home for free.
Can you think of unique ways to celebrate your employee's achievements or their anniversaries?
6. Let's Talk Coin: A proven method to retain staff
Because your employees are worth it, it is proven that salary compensation also motivates employees to perform better. A poll by 60 Minutes and Vanity Fair showed that the best way to keep an employee motivated is (drumroll) money. Employees want to be paid well for the job they do and also be able to afford their means of living.
However, one should make sure employees know what's expected of them and to meet performance goals. Although large permanent increases for everyone would be nice, they are also unrealistic. Raises, bonuses, and awards go a long way to show your appreciation towards an employee but only if they have earned it. We suggest a proper annual bonus be awarded towards employees if they meet prespecified performance goals. If you can't afford to increase salaries, contests and awards are also a great way to reward achievements and accomplishments while increasing enthusiasm and morale. Do your employees deserve the "dough"?
7. Providing Feedback: A simple, yet effective retention plan
Last but not least, the power of providing feedback. Constructive feedback allows employees to stay aligned with the company's goals and expectations. By delivering honest and positive feedback, employees are most likely to improve and stay motivated. After all, they also want personal and professional growth.
Hey Group found that high levels of employee engagement can boost revenue by 2.5x. Engaged and enabled employees are 50% more likely to outperform expectations through feedback solutions and it helps provide structure to employee engagement and enablement.
In a nutshell, trust, collaboration, and transparent communication are just a couple of the many ideals organizations use when developing employee retention. Even a simple "Thank You" card or handwritten note goes a long way. Please note that a pat on the back or high five is not sufficient.
Put your new knowledge to good use and start by taking action in something that needs to be addressed; remember that it's important to keep high employee retention just as much as customer retention. Use these ideas to inspire your team, your company and remember to understand your employees' interests and values.
Which of these examples clicked with you? What does your company do differently to keep employees satisfied?
Let us know in the comments below!