Ensure successful inclusion of all employees with Honestly
As the European market leader for multichannel retail in the restaurant and hotel sector, internal corporate communication at a 5-star level is not only a profitable advantage, but rather an essential necessity. How else could you guarantee the satisfaction of over 650 employees worldwide?
For the LUSINI Group GmbH, it was clear from the outset that a software solution was needed that was as dynamic as the company itself. The special case at LUSINI: employee surveys in multiple languages and on multiple channels ー addressing employees in logistics, field service, as well as in the office.
Employee satisfaction has always been a key component of LUSINI. Back in the 1990s, at a time when satisfaction surveys were still a foreign concept for many in the SME sector, company founder and owner Erwin Müller introduced this tool. Even today – 30 years later – the employees continue to play the most important role – next to the customers, of course. Essential maxims that drive LUSINI are a high degree of freedom regarding decision-making and flexibility, placing the right employees in the right positions and leading with a sure touch and finesse. On this basis, the employee surveys form an essential building block of the dialog in the very flat hierarchies of the company.
Summary:
LUSINI uses Honestly for employee surveys at logistics and office levels simultaneously. Employees in logistics participate in the survey by using tablets, while office employees are enabled to participate via link or QR code.
As an international company, LUSINI always creates and sends its employee surveys in multiple languages. The use of Honestly's automated translation function was therefore a decisive criterion when choosing the solution.
LUSINI's extensive employee surveys require a lot of time to create the questions and a lot of manual and hands-on post-processing. Honestly significantly reduces the time required by providing target-oriented templates and flexibility in implementation.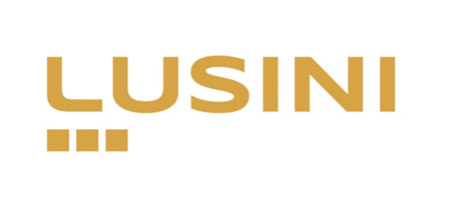 About LUSINI
LUSINI Group GmbH, as the parent company, employs more than 650 people, including the brands VEGA, JOBELINE, Lusini, Hotelwäsche Erwin Müller, Poggemeier and Pulsiva. Collectively, the brands offer more than 40,000 items, making the LUSINI Group GmbH the market leader in mail order for hospitality supplies.
With locations throughout Europe, China and India, the Group is internationally positioned and employs 650 people. The Group's main business is textile products and workwear for the hotel and catering industry. The seven corporate values - passion, dynamism, community spirit, openness, respect, trust, responsibility - guide the corporate culture and also depict that the company still has a lot of plans for the future.
LUSINI Group GmbH case study
Employees in the system: 650
Managers in the system: 10
Survey cycle: semi-annual and ad hoc
Languages: English, German, Italian English, German, Italian, Swedish, French, Spanish
Surveys: employee satisfaction and NPS
Engagement before Honestly: -
Special features of the application:
Cross-divisional involvement of employees on an international level
Uncomplicated participation in surveys through the use of multiple channels
With Honestly, our employee surveys have taken a quantum leap forward.
We spoke with Anja Kramer, Executive Assistant, and Marion Heinrich, HR Business Partner at LUSINI Group GmbH.
Employee surveys in multichannel - LUSINI and Honestly
Employee surveys in multichannel - LUSINI and Honestly
LUSINI has long been aware of the added value of employee surveys. The international company based in Germany has also conducted employee surveys before Honestly - also with the help of a software solution. Unfortunately, the previous solution was anything but capable of meeting LUSINI's high standards. "Creating the surveys alone was already very cumbersome," Anja Kramer tells us, looking back on using the previous tool. Marion Heinrich was also not particularly convinced by the previous solution: "Evaluating the results required a lot of follow-up work from us, which had to be done manually and by hand."
Considering all of these factors, LUSINI needed software that specialized in digitizing tedious but necessary employee survey processes, saving the company resources and the HR team a lot of nerves.
Many channels, one solution
With Honestly's solution, LUSINI eliminated several bottlenecks at once.
"Using three different channels to communicate the surveys is a pragmatic approach that was not offered to us before." - Anja Kramer.
First, a way had to be found to ensure the involvement of all employees - regardless of their workplace. The involvement of employees in logistics was particularly relevant at this point, as they usually do not have a PC at their workplace and are therefore more limited when it comes to accessing the survey.
Honestly therefore provides LUSINI with three different channels: Employees in logistics receive access via tablet. For this purpose, a total of seven LUSINI tablets were set up, enabling survey participation.
Die Mitarbeitenden im Bürowesen nehmen per Link an der Umfrage teil, den sie über das Intranet erhalten. The employees in the office take part in the survey via link, which they receive over the intranet.
For all employees, it is additionally possible to participate in the surveys via QR code. During the survey period, posters with the QR codes are then hung up in the company so that every person can conveniently participate in the survey with their smartphone.
A wide range of languages for an international company
With over 650 employees and seven offices throughout Europe, international orientation and multilingualism are important factors for LUSINI and also a basic requirement that the company places on its partners. With 39 languages, Honestly offers a comprehensive selection of different languages so that employees can always process surveys in their native language and comprehension errors are avoided.
"The automated translation was one of the key reasons why we chose Honestly." - Anja Kramer.
Honestly's automated language conversion function has convinced LUSINI in two ways. First, the employees who create the survey experience significant time savings, as the extensive questionnaires now no longer have to be manually translated into seven languages. In addition, the quality of the translations is already so good that they can almost be taken over directly. At LUSINI, only one additional person is assigned on site to take a final look at the questionnaire before the survey is carried out.
The right data in the right place - at any time
LUSINI's extensive employee surveys require a lot of work in preparation as well as in follow-up. Honestly simplifies these processes for the company, among other things, by making the solution intuitive and straightforward to use.
"It suits us very well to be able to access the essential graphics at the push of a button at any time." - Marion Heinrich
Preparation time is significantly reduced, especially thanks to Honestly's multichannel system. Time-consuming processes such as the distribution of PIN codes to employees in order to ensure anonymity are now no longer necessary. This time can now be invested more effectively at LUSINI, for example in the creation of the questionnaires.
During further processing, it is also extremely convenient for HR employees such as Marion to be able to look at the essential data again in more detail at any time at the touch of a button - whether as an Excel file, PDF or PowerPoint.
conclusion
Since LUSINI started working with Honestly, the processes involved in implementing employee surveys have improved considerably. This is mainly due to the fact that LUSINI now has the possibility to communicate the surveys to the employees on three different channels. This means that all employees are effectively picked up, whether in logistics, in the field, or at their desks. In addition, the international retail company benefits from the high quality of the automated language switching function. This function enables all employees to complete the surveys in their native language.
These process optimizations enable LUSINI to maintain the high level of internal communication and ultimately contribute to the company's continued position as a market leader.
See for yourself how easy it is to
use
Honestly

in your business.