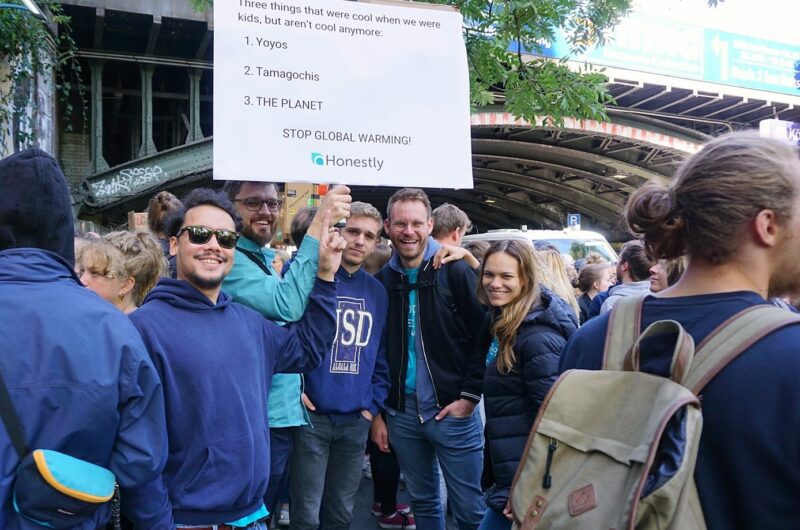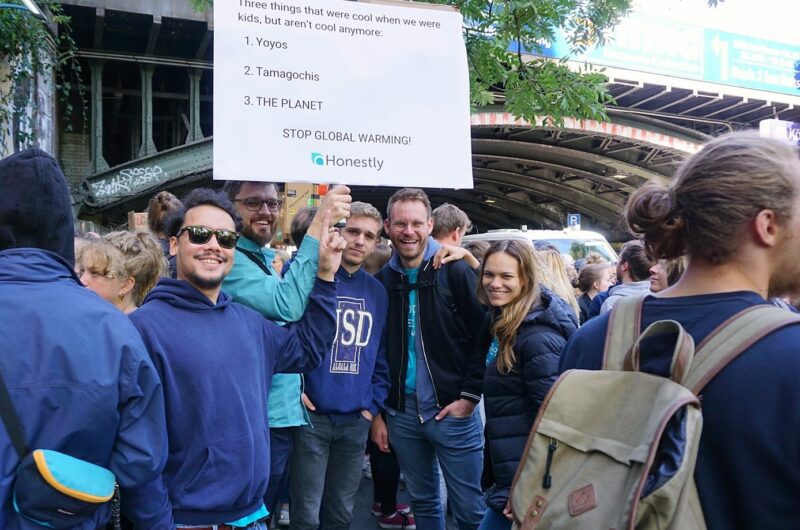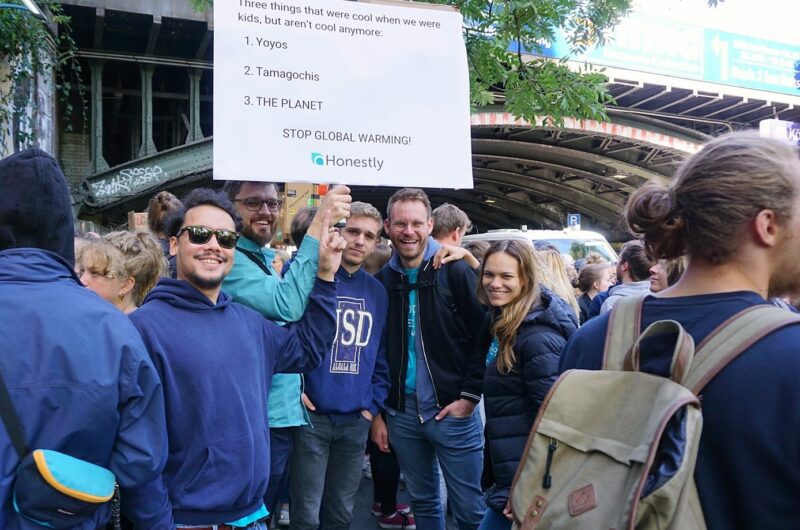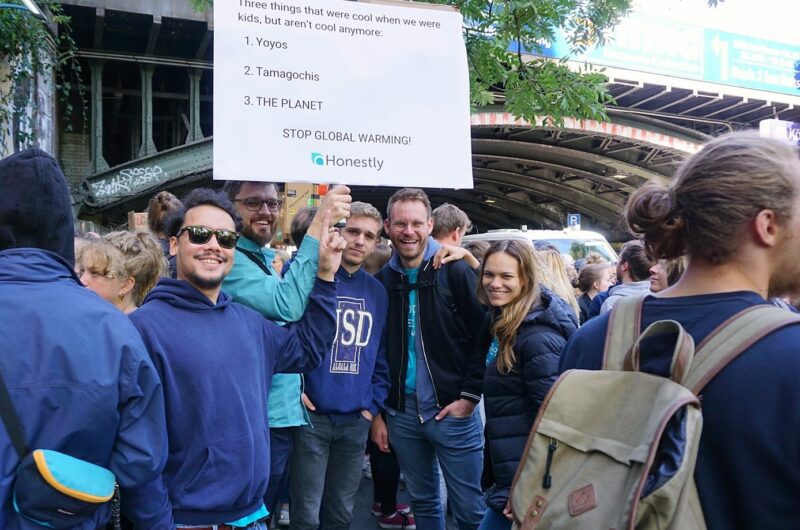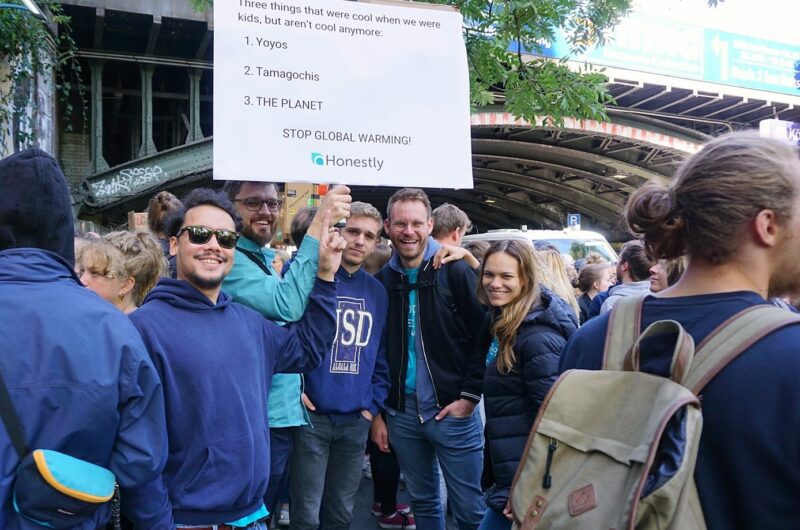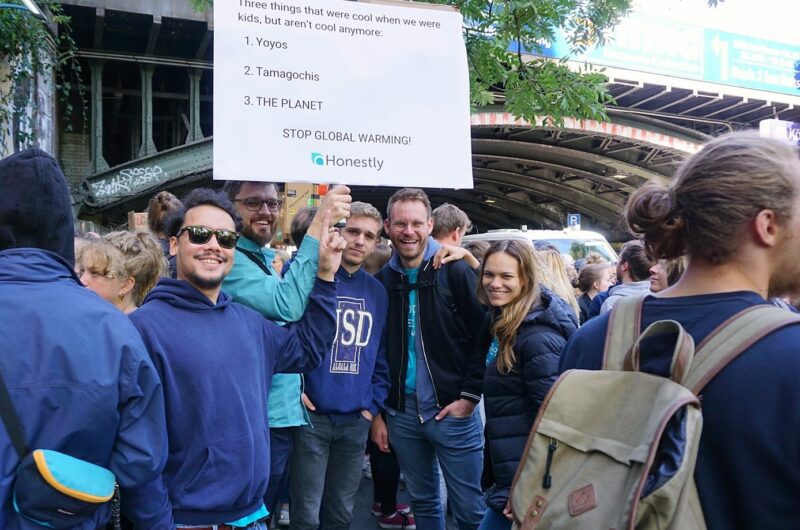 The topic of global warming is currently on everyone's mind. In its wake, many initiatives were created that have effectively contributed to climate protection. These initiatives include global campaigns such as Fridays for Future, but also encompass private decisions by individuals who want to live more consciously. These decisions may consist of various different measures: eating less meat, taking the bike to work, or deciding to not go on a holiday that requires a long-haul flight etc. But what are the governments doing and how can one implement climate protection in the company?
Many states are getting involved by signing and ratifying agreements that aim to reduce greenhouse gases, shift to renewable energies and restore forests. The Paris Agreement of 2016 is a milestone in regard to international climate protection efforts. Despite these efforts, however, it cannot be denied that government and private measures alone will not be enough to meet the climate goals enshrined in this agreement and bring about the envisioned results.
"If you really think that the environment is less important than the economy, try holding your breath while you count your money" – Guy McPherson
As a matter of fact, the topic of companies adapting to climate change has to become more relevant, and more companies must show commitment and initiative in this regard. This makes sense considering that the energy and manufacturing industry have made a huge contribution to global warming, according to the Carbon Majors Report of 2017.
However, it is not only the large, multinational companies that should commit themselves to these goals. Smaller companies without industrial CO2 emissions can also contribute to climate protection by identifying problem areas, planning effectively and introducing targeted measures to become more sustainable. We have already written an article on this subject, and subsequently decided to use it as a starting point to make our day-to-day work at Honestly more environmental. The following has happened: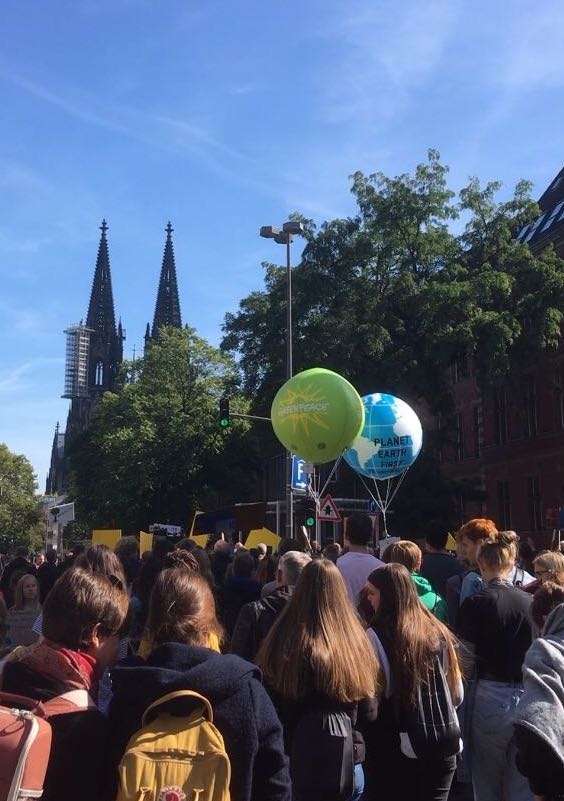 The Process
The topic was first addressed by Fabian, our Product Owner, on our company trip. As someone who is very environmentally conscious himself, he immediately recognized the problems in our company and addressed them within the framework of internal suggestions for improvement. In a group of about five people we sat down and first thought about where the biggest problems were and what we could do about them. After we had discussed the issues and possible solutions, we created an Asana Board, in which tasks were assigned to the appropriate people, and then we took action:
Climate Protection and Coffee Machines
"Decaf only works if you throw it at people"– Unknown
Let's start with the most important tool of our workplace: Our former coffee machine only used plastic and aluminium capsules. The coffee was delicious, but the capsules were expensive and the associated plastic waste very high. This meant that we were looking for a machine that wouldn't leave any plastic waste, but still makes good coffee. In the end we decided in favor of the old-school version of a filter coffee machine, with built-in bean grinder and removable filter. The best thing about it: The budget we save by not using capsules is now being invested in very tasty Fairtrade Coffee, which is distributed by a friend of the company in Cologne.
Climate Protection in the Company and BBQs
At our barbecue parties we had never wasted much thought on the purchase and origin of the meat we bought. It's not that we didn't care, we just had other things to do and weren't focused on where the meat was from. Fabian thought that to be rather uncool. He actually thought it was so uncool that he not only brought it up as a separate pain point on our company retreat, but also actively took on the planning of the next barbecue in order to put his suggestions into practice in the best possible way and to demonstrate that a little forward planning can go a long way waste wise.
He invested the food budget in less but better meat from the butcher and managed to buy almost all ingredients waste-free. This required some planning and a short trip to one or the other market, but the plan was executed almost perfectly. Merely the burger buns had to be bought in the supermarket and were therefore pre-packaged. The entire barbecue preparation process did not take much longer than before, but the associated waste was reduced by 90%. The budget for alcoholic beverages remained untouched throughout the whole process.
Water Dispenser Instead of Plastic Bottles
Like many other companies, we had water bottles available in the office for employees. We also commissioned a company to exchange the empty bottles with new ones in regular intervals. The bottles were all recyclable, which didn't make the concept completely unsustainable. Nevertheless, we saw a chance for improvement. We have now bought two water dispensers for the office and cancelled the contract of the company that previously supplied us with the water. In addition, we ordered private thermal cups with company logos for each employee to replace the water bottles, but also to possibly reduce the private single-use coffee cup consumption.
The question that now arises is this: Does all this change anything at all?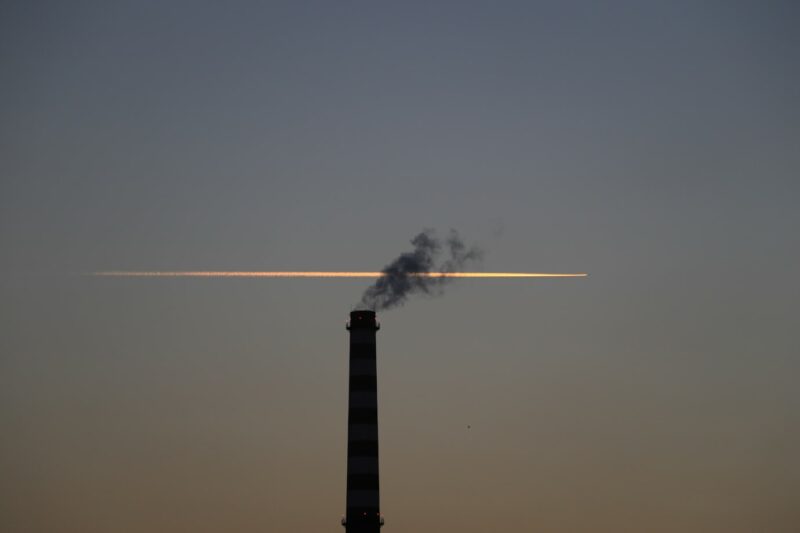 The Added Value of Climate Protection in the Company
Let's not kid ourselves. Just because we consciously turn off the lights in the bathroom, or bought a coffee machine that doesn't produce plastic waste, we are far from being a green company. We also know that Honestly's internal contribution to climate protection in the company is just a small drop in the overheated ocean, but is it really about making a huge difference at this point? If all the above measures have communicated one thing to us, it is that with a little adaptation and forward planning you can reduce the waste you create in your daily office routine by a noticeable amount.
Because we now pay more attention to switching off the light in the office, I also pay more attention to this when I'm at home. At times I also buy my meat at the local butcher's instead of going for the cheaper alternative of unknown origin from the supermarket freezer ("mystery meat" is the befitting term my colleague Jonas uses for it) and I cannot remember the last time I got a plastic bag in a store because I now always carry my backpack when I go shopping. Do I therefore believe my lifestyle to be 100% eco friendly? Absolutely not. But fact is that I am more conscious about living sustainably now and have started to act upon it.
For this reason alone, our Honestly campaign has already paid off for me personally. This is precisely one of the added values of climate protection in the company: It's not a matter of making the entire business model 100% green from one day to the next, but rather of communicating to employees that even a small change can make a difference (and yes, I realize myself how cheesy that sounds, I decided to write it anyway). We at Honestly are always thinking about how we can continue our concept and are always grateful for new ideas and examples from other companies. Tell us in the comments what you have implemented in your company and how successful your endeavors have been.