What's your company's turnover rate like these days? In recent years it's become de rigueur for employees, especially millennials, to move on to (what they perceive as) greener pastures more frequently than their older colleagues. We've examined before how to improve employee retention, but a lot has changed in the past couple of years, and it's high time for an update.
Is loyalty an outdated concept? It might seem so from a manager's point of view, but it's more likely we're just finally seeing the effects of a sentiment that's always been present. Adam Cobb, a management professor at the University of Pennsylvania's prestigious Wharton School, sees this increased turnover as a function of reciprocity:
"When you are talking about loyalty in the workplace, you have to think about it as a reciprocal exchange," says Cobb. "My loyalty to the firm is contingent on my firm's loyalty to me. But there is one party in that exchange which has tremendously more power, and that is the firm."
Cobb is right: employees have never been loyal to their companies, but rather to their colleagues, managers, and work. With negative memories of the recession still fresh, it should come as no surprise that employees now are displaying comfort with quitting they've never exhibited before, and in order to increase their retention rates, organizations need to start paying attention. After all, these are the same employees who watched their friends and colleagues get laid off without a second thought, while their own benefits and opportunities for promotion shrank to fit the constraints of the economy. In the past, employees were motivated as much by a fear of being unable to find alternate employment as they were by loyalty to their workplace. However, the recession took those fears and turned them on their head, replacing employees' appreciation for their careers with a "nothing to lose" mentality. By moving onward and upward at every opportunity, instead of staying put to help build and grow with their company's success, employees–particularly millennials–are simply demonstrating learned behavior. It's wrongheaded to pin a lack of loyalty on declining values when, in truth, this idealized past never really existed.
When strategizing a response to this phenomenon, it's important to focus more on how we can improve our business, than concerning ourselves with misguided stereotypes about a new generation of workers. To combat the feeling of expendability workers have absorbed, and their economic instability in the gig economy, companies looking to increase employee retention should be focusing on working overtime to earn back these employees' trust. With that in mind, let's take a look at all of the tried-and-true employee retention techniques we could gather:
It all starts with hiring for your culture.
If you could sum up your company's culture in one word, what would it be? Whatever your answer, be sure you're applying it to your hiring process. While potential candidates' skills and experience might be suitable, be sure that their [values](/blog/employee-engagement-core-values/), ethics, and personality gel with your own. Employees who don't fit are those least likely to stay with your company for the long haul. And the longer an employee stays, the more productive they become over time.

Get onboard with new hire orientation.
Once you've identified a potentially great new employee, it's important to not leave them feeling abandoned once they've met your team and found their desk. Institute an effective [onboarding](/blog/new-employee-orientation-employee-engagement/) process that focuses as much on absorbing them into the social scene of your office as it does their training. Speaking of which…

Training never ends.
A company can't go wrong by investing and reinvesting in its employees' training. A well-trained staff pays perpetual dividends by keeping them informed and empowered. A great example of this comes from CarMax, the massively successful American used car sales company, which chose to run counter to the usual strategy of layoffs and contraction during the Great Recession. By offering deeper training opportunities and clearer paths to advancement, they offered a better product to their customers and displayed optimism about the company's future that filtered down to their employees. As a result, CarMax increased retention rates and employee engagement, during and after the recession. In a [speech](https://www.greatplacetowork.com/best-workplaces) at the United States' Great Place to Work Conference, former CarMax CEO Tom Folliard summed up this philosophy with, 

> "Take care of your associates, they will take care of your customers, and the rest will take care of itself."

Teamwork makes the dream work.
Today's workforce places a greater value on teamwork than those of the past. [Studies](https://www.huffpost.com/entry/give-them-what-they-want_b_8783712) show that nearly 90% of millennial employees prefer to work within a highly collaborative culture, so why not give them the environment they want and foster their creativity and efficiency at the same time?

Tear down barriers.
Forget about the outdated tangled web of communication channels past employees were subjected to and institute a new 360-degree feedback program, showing employees that their voice matters.

Promote diversity, promote from within, and promote well.
Internal promotions that focus on diversity are the best way to show all employees that they have a future with your company, but it's just as important to vet promotions internally before you act. Surveying employee feedback can ensure that you're promoting those workers with the greatest impact and leadership skills, and not just those with the biggest personalities.

Build a culture that respects health and wellness.
Your company's benefits program should be one that promotes the [health and wellness](/blog/50-workplace-wellbeing-ideas/) of your employees, but just as important is your office's visible commitment to health and safety. Identify potential hazards in your workplace, and update your company's safety policies and manuals to let employees know that you value them beyond their work output.

Benefit from your benefits.
Take a look at what your company is offering its staff beyond a healthy salary. Today's employees care as much about a wide range of benefits as they do about their wages. The good news is, there are an array of interesting, attractive benefits available to companies of every size and budget. Show current and potential employees you're invested in them, and they'll return the favor.

Be sustainable, and have a heart.
Tomorrow's employees want to know they're working for a company that helps them to leave the world a better place than they found it. Take a cue from [Intuit](https://www.greatplacetowork.com/certified-company/1000127?utm_source=fortune&utm_medium=referral&utm_content=reviews-link&utm_campaign=2018-giving-back-list), creators of Quickbooks and TurboTax, which matches its employees' personal charitable donations and provides up to 32 PTO hours per year for employees who donate their time to charity.

A kind word goes a long way.
Be sure you and your management are taking the time to frequently recognize workers for their performance. Studies show that a 5:1 ratio of positive to negative reinforcement best benefits performance, so respecting that balance, and letting people know they're appreciated, can do a lot to impact retention rates.

Provide a surmountable workload.
It sounds obvious, but burnout is very real, and the easiest way to avoid the debilitating toll it can take on your workers' health and safety (and your company, when stressed workers are forced to take medical leave) is to take care to provide a balanced workload that's tailored to the specific abilities of each member of your workforce. Keep an eye out for symptoms of stress, and respond accordingly with decreased responsibilities and enforced rest and relaxation if necessary. Another thing that can help is to…

Consider alternating responsibilities.
Mixing things up a little never hurt anyone. Doing the same thing day in and day out can build expertise of course, but it can also increase boredom, raise burnout rates, and decrease attention to detail. Switch things up by having team members trade responsibilities, or even move them around to separate departments once a year or so to cross-train and stay interested.

Keep it creative.
Plenty of companies claim to care about creativity, but few institute programs to reinforce it. Practice diversity in hiring, and consider incentivizing creativity. A company that lets its employees minds wander a bit can reap surprising benefits.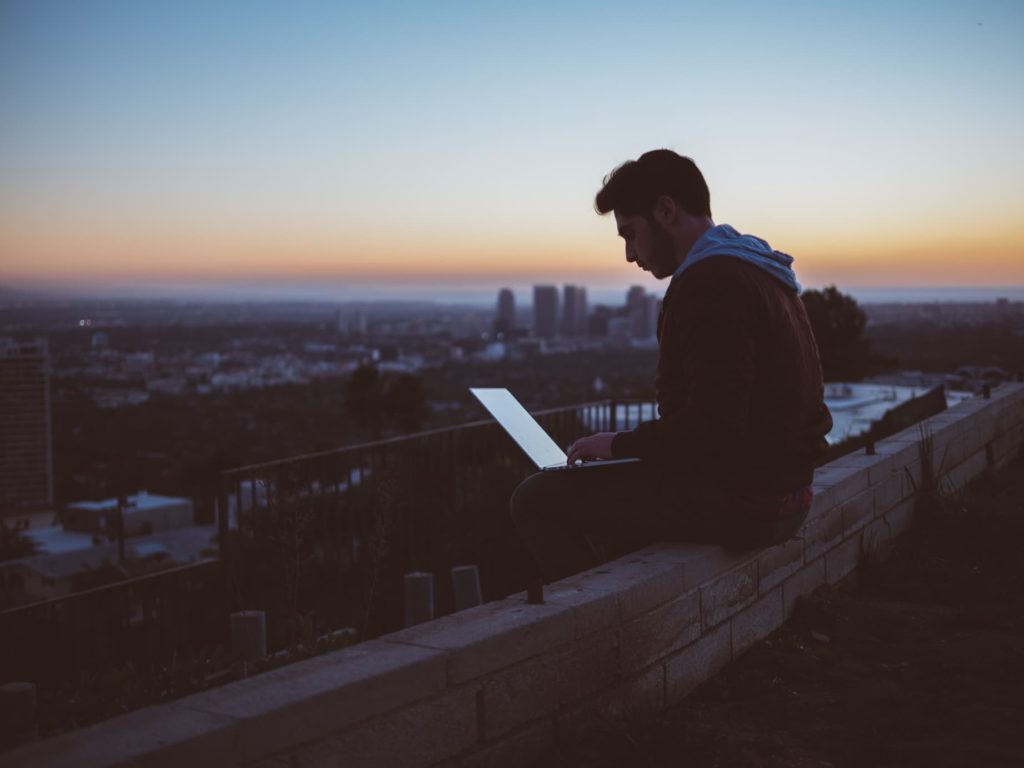 Commit to a healthy work/life balance.
Millennial employees especially value a healthy work/life balance, but it can be difficult to keep a company on track while also making sure your staff is getting enough time away from the office. Consider workarounds, like flex time and working remotely, that combine these two necessities.
Be a mentor.
Surveys show that an overwhelming majority of millennial employees prefer management that acts as mentors or coaches, rather than just as their bosses. Build a mentorship program within your organization to mingle today's star employees with tomorrow success stories.
Provide leadership and advancement opportunities.
Survey your organization to ensure you're offering major and minor leadership opportunities for those employees that show the most promise. It's also important to make paths to advancement clearly delineated, so that employees know what to do to grow within your company. If your workforce can see a future working for you, they'll stick around to achieve it.
Money matters.
Offering a competitive salary isn't the only solution to building a happier, more engaged workforce, but it sure doesn't hurt. Regular raises show employees that they matter, and provides them with the freedom to focus on their work rather than worrying about finances. A healthy paycheck is also the first thing potential hired will take note of when weighing whether to come work for you.
Adopt a culture of respect.
Retention is a byproduct of employees feeling respected as people and valued members of your workforce. Beginning with simple things like a polite greeting in the morning, continuing with a warm "thank you" for completing assignments, and extending this attitude to more serious matters like strongly addressing reports of sexism, harassment, and other inappropriate behavior that can damage your organization's integrity, can keep team members around for the long haul.
Build a peer bonus system.
More than just a pat on the back, an effective peer recognition program lets employees reward each other for a job well done just as easily as management does. Recognition bonuses like gift cards can help to create a strong culture of mutual appreciation and empowerment.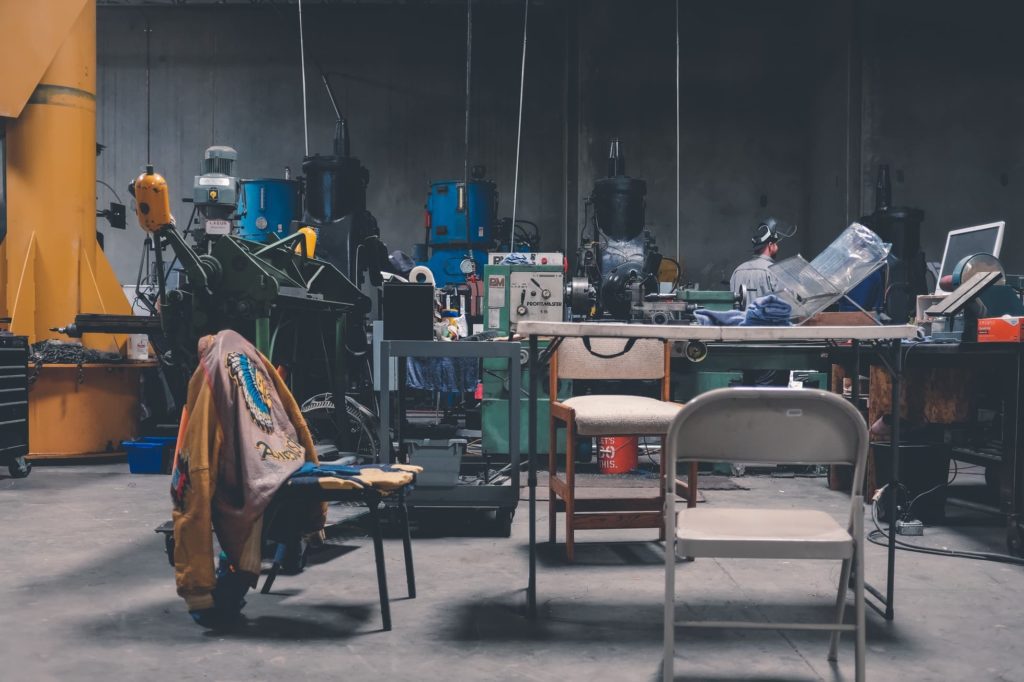 Adapt to and supply the tools employees need to succeed.
The best employees drift toward companies that adopt the best tech available to maximize the work they do. So, tools like a cloud-based network aren't just valuable for your bottom-line; they but can help with recruiting efforts as well. Stay on top of current tech trends, and convey to employees your willingness to adapt at their preferred pace.
Transparency builds trust.
Transparency equals trust equals engagement and retention. Transparency in leadership can create a culture of trust in your organization. Why not let employees know the path your company plans to take in the upcoming quarter, for instance, so they know what their work is contributing to? In addition, steps like instituting an open door policy to the company's leadership shows your team that you trust them with your time.
Conduct exit interviews, and don't resent those who exit.
Last but not least, don't overlook the simple act of asking employees why they're leaving. It's an obvious step that's frequently skipped by employers. Exit interviews provide insight into organizational issues that can help "stop the bleeding," i.e. keeping colleagues from drifting away for the same reasons. They also go a long way toward showing exiting team members that they'll be missed, discouraging negative reviews on job sites, and encouraging them to return if the grass isn't greener on the other side.
If you take away one lesson from this list, let it be that an investment in your employees' sense of value to your organization is a valuable investment in your organization itself. Instilling a culture of appreciation and growth will provide guaranteed dividends, not only improving employee retention rates, but making your company an enjoyable place to work for years to come.